According to the ADP report, the US private companies increased employment by 172,000 workers in June. The result is better than the median forecast of economists surveyed by Bloomberg projected a gain of 160,000.
Looking into details of the report, we note that employment strongly rose in service sector (by 206k). On the other hand, the jobs in manufacturing sector shrank by 36k.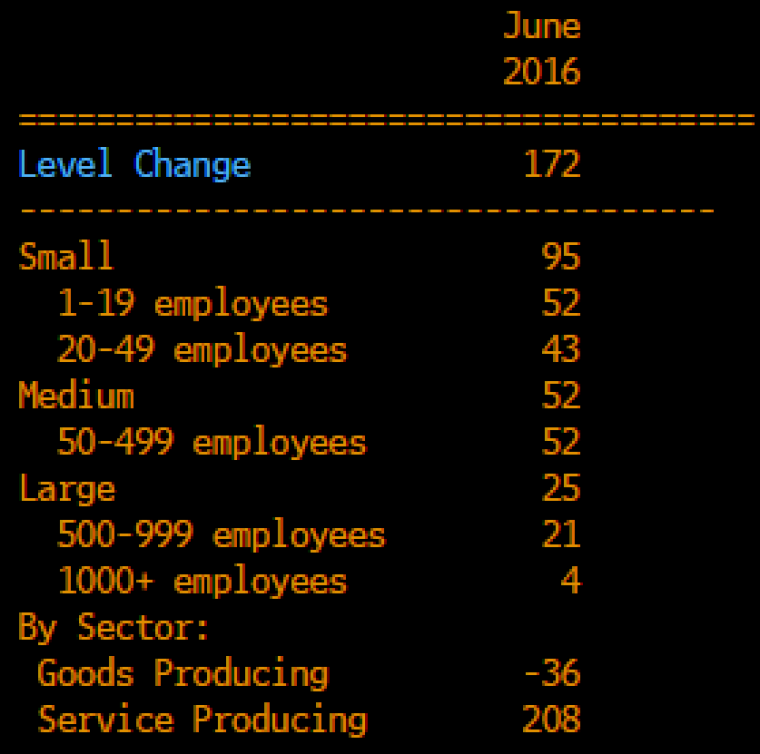 Source: Bloomberg
ADP is not probably the most reliable indicator but it proves that the drop in May non-farm payrolls wasn't an economic issue but statistical one. Yesterday's ISM non-manufacturing index had the highest point jump since 2008 which may argue that there is no sign of significant slowdown in the US economy and it may body well ahead of Firday's NFP report and support USD.
Any person acting on this information does so entirely at their own risk. Any research provided does not have regard to the specific investment objectives, financial situation and needs of any specific person who may receive it.