As with any good gamechanger, the meteoric rise of crypto is perceived, traded and talked about. Read on to learn about some of the most famous moments in crypto history, from momentous meetings and sensational scams to silly stories and memorable memes.
Table of Contents
The first retail bitcoin transaction
Who knew a man's love for pizza (and leftovers) would lead to him becoming a delicious piece of cryptocurrency history? On May 22, 2010, Laszlo Hanyeckz conducted the first of millions of Bitcoin transactions. And what did he buy? Pizzas, of course. He paid for two large pizzas (enough for leftovers the following day) with a whopping 10,000 bitcoins, which were only worth about forty bucks at the time.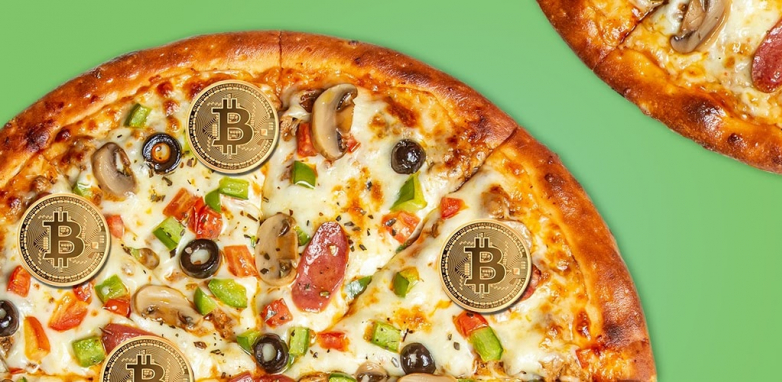 Now, we love pizza. But maybe not enough to drop 10,000 BTC for two larges. No matter how tasty the Bitcoin pizza was at the time (or the next day), Hanyeckz must be sick over the $300 million-plus* mistake.

*As per January 5, 2021 USD Bitcoin value
The HODL meme
Even with trillions of dollars moving through a truly global market, there is still plenty of room for fun in the world of crypto. Case in point: the famous HODL meme. Whereas a simple slip of the tongue might have been forgiven before the digital age, the Internet rarely forgets. It all originated back in 2013 from a drunken rant on a crypto message board. As Bitcoin (BTC) flew past $1,000, user GameKyuubi unleashed a ridiculous post titled I AM HODLING instead of I AM HOLDING (as in not selling). Internet infamy, and heaps of HODL memes, were born.
The Dogecoin parody crypto
Ah, the doge — a lovely little meme built from a fluffy Shiba Inu dog and its Comic Sans thoughts. A staple of Internet meme culture since 2013, the doge actually made its way into the crypto world via Dogecoin that same year.
The Dogecoin peer-to-peer cryptocurrency, built on similar Litecoin foundations, started as a joke. With one of those gorgeous little Shiba Inus as its logo, those behind Dogecoin tried not to take themselves — or their altcoin — too seriously. But Dogecoin managed to stick around, even ascending to $60 million in market value. Despite that value taking a massive hit when the crypto bubble burst in 2018, as well as a bit of behind-the-scenes controversy and a lack of continued development, it is still beloved by crypto miners. The Dogecoin community even banded together to help fund the Olympic journey of the 2014 Jamaican bobsled team, build a well in Kenya and sponsor a NASCAR car.
The Mt. Gox hack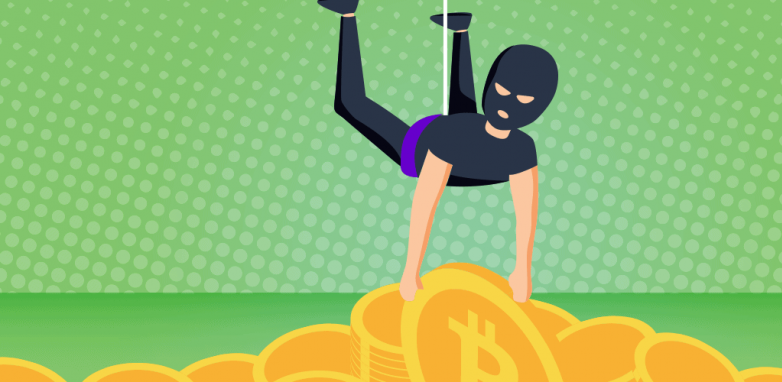 When it comes to the biggest scandal in crypto history, it is hard to go past the Mt. Gox hack. The Mt. Gox crypto exchange was at the peak of trading during its heady heyday from 2010–2014, handling 70% of Bitcoin transactions. But the Japanese exchange was hounded by security concerns during that period of timen. These came to a head in February 2014, when Mt. Gox paused withdrawals from the exchange. It was then revealed that the company had lost more than 800,000 bitcoins, which had been stolen from users. The value of Bitcoin plummeted, and Mt. Gox was forced to file for bankruptcy just months later.
The birth of BitConnect Carlos
The saga of the BitConnect crypto and trading platform remains one of the most notorious, nefarious scams in the history of cryptocurrency. BCC, as it was known in the market, made a huge splash in late 2016/early 2017 by guaranteeing investors major profits — a hallmark of many scams. Its promise of 1% ROI a day drew in plenty of eager investors who were intrigued by the company's proprietary trading bot. It grew into one of the top 20 cryptocurrencies in the world, generating up to $3 billion. Unfortunately, it was more or less a Ponzi scheme. Traders bought BCC, and then let the platform use that BCC to invest. When it all came crashing down in 2018, it took less than a week for BitConnect to lose most of that $3 billion in a swift, catastrophic fall. 
In addition to the long-lasting effect it had on industry perception and investors' lives, the scandal's biggest impact for many is the BitConnect meme that is based on the performance of Carlos Matos at the company's first and only annual ceremony in 2017. His animated hype man routine birthed BitConnect Carlos, which has been immortalised in posts and remixed videos many times over since.
The Bitcoin Sign Guy
A photobomb, whether accidental or intentional, is usually good for some laughs. But The Bitcoin Sign Guy is responsible for one of the most lucrative photobombs of all time. 
During the July 2017 televised testimony of US Federal Reserve Chair Janet Yellen to Congress, a man seated behind her randomly held up a yellow legal pad with a simple message: Buy Bitcoin. He was quickly escorted from the hearing room, but not before he had earned a spot in the halls of crypto history as The Bitcoin Sign Guy. After learning his wallet address, fans around the world sent him bitcoins for the stunt — not a bad day's work if you ask us.
John McAfee's dicey bet
Once best known for developing the McAfee antivirus software, John McAfee has since found himself on the wrong side of the law and in the news for all the wrong reasons. From suspicious deaths to overseas detention, fraud to failed presidential campaigns, McAfee has been a headline generator for years.
So, of course, it's little surprise that his outlandish 2017 claim holds its own weird place in crypto history. McAfee tweeted that he would perform a crazy act on national television if Bitcoin did not rise to $500,000 within three years (which, for those who do not love maths, is sometime in 2020). McAfee has since softened his hard stance after initially sticking to his threat (or promise depending on how you look at it), saying it was little more than a publicity stunt.
The Cryptoqueen and OneCoin
Arguably the biggest villain in the world of crypto — and potentially the biggest scam the industry has ever seen — the Cryptoqueen and her OneCoin "currency" managed to attract billions from traders and investors. 
Dr. Ruja Ignatova, who called herself the "Cryptoqueen", is the nefarious mastermind behind OneCoin, launching it in 2014 and touting it as the crypto that would dethrone Bitcoin. In reality it is little more than a good old-fashioned pyramid scheme. It has never even had a blockchain, which means the people behind it can change it via the centralised system on which it runs. But she capitalised, in all senses of the word, on the huge rise in interest in crypto, attracting billions in investments and presenting to tens of thousands of avid fans through YouTube and sold-out arena events. 
Then, poof, she was gone, disappearing in 2017. Despite her brother's arrest in 2019 for his participation in OneCoin, Ignatova remains wanted by the FBI.
The Justin Sun and Warren Buffett dinner
When Warren Buffett speaks, investors listen — especially when he says something like Bitcoin is "probably rat poison squared." That is why the trading world was glued to the juicy details of TRON Founder Justin Sun's January 2020 dinner with the iconic investor. The meeting got off to an inauspicious start, with China-based Sun earning the dinner after donating more than $4.5 million to one of Buffett's charities. But Sun postponed the initial July 2019 meeting, which prompted a flurry of rumours and conspiracy theories. However, the two financial giants and their guests (including eToro Co-founder and CEO Yoni Assia), eventually sat down for a steak dinner. Eager crypto fans and traders gobbled up reports hoping for more insights and views on crypto from the legendary Buffett.
PayPal facilitates cryptocurrency buying and selling
When PayPal jumped on board the bitcoin train in October 2020, it was yet another major step towards legitimising the widespread use of cryptocurrency in everyday life. It was a sharp U-turn for the company, which in the past had come out against crypto. However, not everything was as it seemed. PayPal put major restrictions on users who wanted to buy and spend Bitcoin on the popular platform, including not allowing those who bought crypto via PayPal to transfer it off or withdraw it from the platform. Where the online payment system goes from here will be of keen interest to many both inside and outside the industry.
The highly anticipated launch of Ethereum 2.0
Founded in 2015, Ethereum and its popular token, Ether, have undoubtedly made an impact on the crypto community. After understanding the limitations of the platform in 2017 when blockchain game CryptoKitties' record high number of transactions congested the network, developers at Ethereum set out to create a more scalable, sustainable and secure platform for users. 
Dubbed Ethereum 2.0, Eth2 or Serenity, this hard fork release includes the major change of transaction validating through proof of stake rather than proof of work, as well as the implementation of shard chains. After several delays in 2020 for the initial launch, phase 0, aka the Beacon Chain, was released on December 1, 2020. Further developments are underway, with the phase 1 of shard chains scheduled for 2021 and the phase 2 of docking expected in 2022.
From the comedic highs to the scandalous lows, the history of crypto has been a wild ride. Buckle up and get involved with the help of the eToro trading platform, which lets you take advantage of social trading that provides access to moves and insights from some of the best traders in the world. And stay up to date on all the latest news and analysis so you know what is going on in the crypto world.