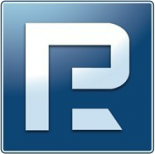 RoboForex
---
---
How to join the rebate service?
---
Accounts and Rebates RoboForex
Account type
Rabate, USD*
EURUSD
GBPUSD
USDJPY
USDCHF
USDCAD
AUDUSD
NZDUSD
XAGUSD
XAUUSD
Fix-Cent
8
12
9.98
16.24
12.07
16
20
60
40
Pro-Cent
5.6
6.92
5.6
11.53
6.64
8.2
7
45.31
16.97
Pro-Standard
5.6
6.92
5.6
11.53
6.64
8.2
7
45.31
16.97
ECN-Pro NDD
1.77
2.45
1.6
1.6
1.6
1.15
1.08
1.27
1.87
ECN-Fix NDD
6.4
7.6
5.65
7.72
9.65
12.8
14.8
52
28
Pro Affiliate
12
11.25
9.1
18.74
10.78
13.33
11.38
73.63
27.58
ECN-Pro Affiliate
6.62
9.18
6
6
6
4.32
4.06
4.76
7
* The given values of a rebate are approximate and can differ from the actual charges as the affiliate commission is calculated by the broker and it is based on the size of the average spread.
Example of rebate calculation on EURUSD pair
The average size of the spread on EURUSD pair constitutes 20 USD (see RoboForex Contract Specifications).
The size of a rebate constitutes up to 40% of spread size that is 8 USD from a lot on Fix accounts and 5 - 6 USD from a lot on Pro accounts, otherwise, the user of our service can receive from 5 to 8 USD for 1 lot of a trading volume depending on the account type.
Besides, when the client opens the trading account at the broker RoboForex through GuruTrade, the trader gets an opportunity to take part in the "Percent on Available Funds" program, having received one more type of additional earnings.
Considering all special opportunities which you are given by the GuruTrade Rebate service the average profit from a lot on Fix accounts constitutes about 13.5 USD, and on Pro accounts - up to 10.8 USD.
Rebate service from GuruTrade
After connection to the Rebate service from GuruTrade and opening the account at the international broker RoboForex BZ (RoboForex CY doesn't participate in the Rebate service) through our site, you get a great opportunity to increase the profitability of your trading activity absolutely free. Trading on the added account from partner group, you will receive 40% of spread for each transaction performed. The larger will be your business volume, the more rebate will be added into your account.
Rebate service from GuruTrade it is:
Lack of limits of payments of the partner commission: there is no restriction on the transaction amount, on transaction lifetime, on benefits amounts.
The rebate is charged even for trading on bonus means.
A daily charge of the commission into the same account where business is done.
The indisputable benefit of GuruTrade Spread return service use is a daily charge of the earned rebate into the accounts of the reliable and modern broker RoboForex. You can use all means received as a rebate at discretion - it is possible to leave them for trading or to withdraw from the account by any available method.
Don't miss the opportunity to increase the income without additional risks and costs. Choose a modern and profitable trading!
---