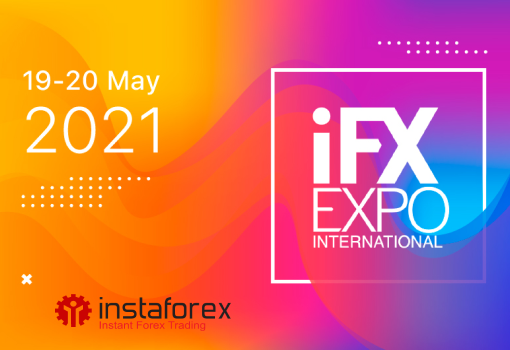 For the first time ever, Dubai is hosting B2B Fintech iFX EXPO, a global conference, with InstaForex team among its participants. The event is a showcase for leading providers of financial services, including InstaForex. Despite some coronavirus-related restrictions, InstaForex is taking part in iFX EXPO Dubai 2021 in May 19-20 alongside other successful firms from various fields of the financial sector.
What is iFX EXPO conference about?
iFX EXPO is a flagship event for the community of fintech specialists. Since 2012, conferences under the iFX EXPO brand have united more than 1,500 top executives of the financial industry and assembled over 35,000 participants from all over the world. The exposition creates a great opportunity for experts and groundbreakers in the banking industry, financial technologies, payment systems, audit and legal services to share their business ideas.
InstaForex makes every effort to encourage rapid development, progress, and a search for cutting-edge solutions and partners. At the same time, iFX EXPO is a perfect business ecosystem to help companies achieve these ambitious targets. So, the nearest iFX EXPO conference is not only a landmark event in the financial industry but also an opportunity to find new strategic partners and discover valuable contacts.
Conference under pandemic conditions