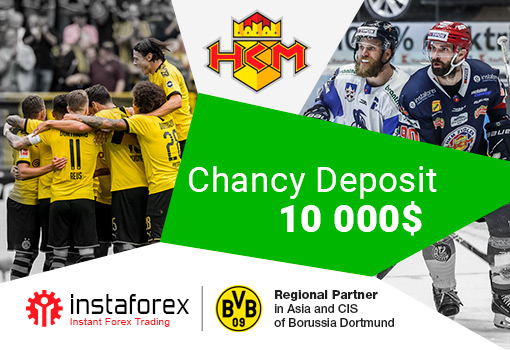 Thereare times when you are filled with sheer happiness and want to shareit with the rest of the world. This is exactly what happened to us.InstaForex is radiating happiness owing to recent victories of itslong-time and reliable partners.
On May13th, Borussia Dortmund, a regional InstaForex partner, became thechampion of the DFB-Pokal competition. Moreover, the team secured aspot in the Champions League by taking 3rd place in the Bundesliga.
Ourteam also felt pure joy when HKM Zvolen was crowned the champion ofthe 2020/21 Slovak ice-hockey premiership. It was the club's firstvictory in eight years! Over the course of those eight years,InstaForex being a general sponsor of one of the oldest Slovak hockeyclubs supported Zvolen and believed in its triumph.
Thoseremarkable achievements of our partners became a great source ofpride for InstaForex. That is why we have decided to share ourhappiness with you by giving the largest possible ChancyDeposit bonus.