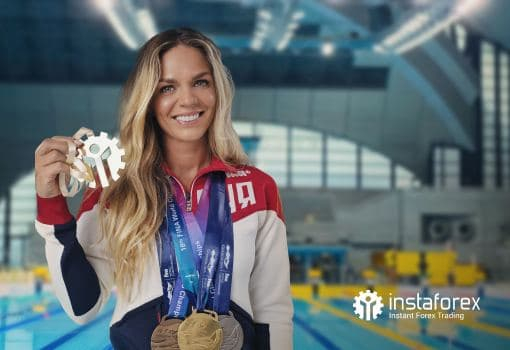 6-time World Champion and renowned swimmer Yuliya Efimova opens a new chapter in her career outside sports. She has joined the ranks of InstaForex brand ambassadors. In the course of the partnership, Yuliya Efimova will take part in a variety of the broker's marketing and PR campaigns.
Roman Cepelev, a director for the business development of InstaForex company in Asia, commented on the new cooperation, saying: "The partnership with Yuliya Efimova is an entirely new dazzling experience. Yuliya is a sports star who made us fall in love with swimming again after a long period of stagnation. She assured us to enjoy swimming tournaments owing to her charisma and achievements which have been confirmed by 17(!) medals from the World Championships, including 6 gold ones. It goes without saying that millions of InstaForex clients will be inspired by her vigorous energy."
"I've never been into online trading," says Yulyia. "However, the diversity, which InstaForex has to offer alongside the customer-focused approach and an innovative touch, is really impressive! That's why I am so happy to become a brand ambassador for InstaForex and hope to make some contribution to the success of this brand".