The U.S. economy has roared back to life in 2021, with first-quarter growth set to defy even the rosiest expectations as another fresh influx of cash looms. Manufacturing data Monday showed the sector at its highest growth level since August 2018. That report from the Institute for Supply Management in turn helped confirm the notion among economists that output to start the year is far better than the low single-digit growth many had been predicting in late 2020.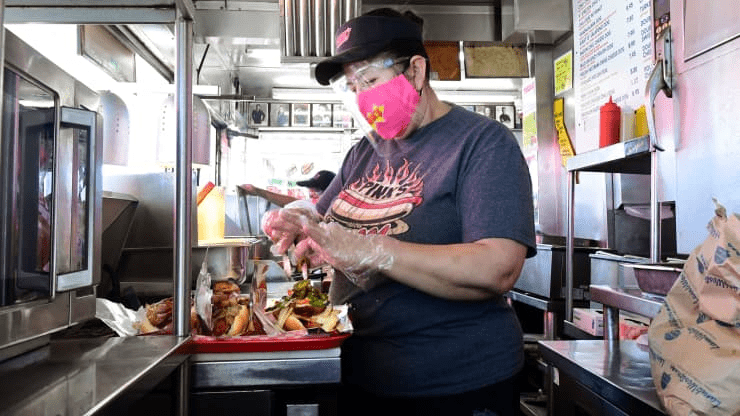 The Atlanta Federal Reserve, which tracks data in real time to estimate changes in gross domestic product, now is indicating a 10% gain for the first three months of the year. The GDPNow tool generally is volatile early in the quarter then becomes more accurate as the data rolls in through the period.
That comes on the heels of a report Friday showing that personal income surged 10% in January, thanks largely to $600 stimulus checks from the government. Household wealth increased nearly $2 trillion for the month while spending rose just 2.4%, or $340.9 billion. Those numbers, along with a burst of nearly $4 trillion in savings, pointed to an economy not only growing powerfully but also one that is poised to continue that path through the year.
Economists previously hadn't expected the $21.5 trillion U.S. economy to regain its pandemic-related losses until at least the second or third quarter of this year, if not later.But a combination of systematic resilience combined with previously unimaginable doses of fiscal and monetary stimulus have helped speed the recovery along considerably. The final quarter of 2020, in which GDP increased 4.1%, left the total of goods and services produced just $270 billion shy of the same period a year previous, before Covid-19 struck.
Despite a drop in the headline unemployment rate from a pandemic high of 14.8% to 6.3%, employment in the hospitality sector has fallen by more than 3.8 million from a year ago, and the jobless rate for the industry is stuck at 15.9%, fully 10 percentage points higher than January 2020. There's even some better news coming out of the jobs market, which despite the gaps that remain has recovered nearly 12.5 million nonfarm payroll jobs since the recovery began in May 2020.
Source: FXPro