After years of speculation that it will eventually get into the auto business with its own vehicle, Apple is close to finalizing a deal with Hyundai-Kia to manufacture an Apple-branded autonomous electric vehicle at the Kia assembly plant in West Point, Georgia according to multiple sources who briefed CNBC on the plan. The so-called "Apple Car," which is being developed by a team at Apple, is tentatively scheduled to go into production in 2024, though people familiar with the talks between Apple and Hyundai-Kia say the eventual rollout could be pushed back.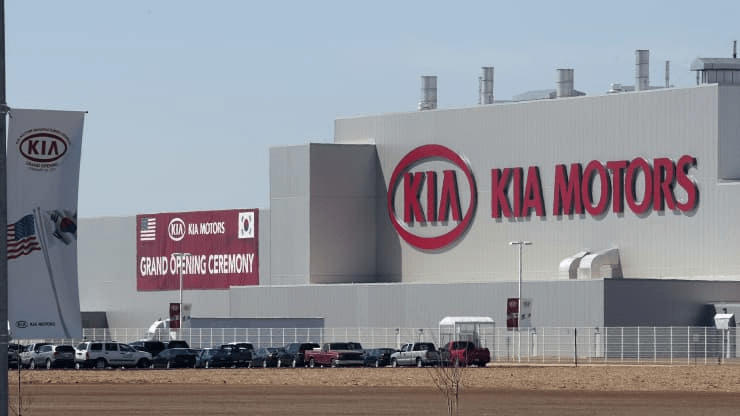 Sources tell CNBC no agreement has yet been reached between the two companies. In addition, they stress that Apple may ultimately decide to partner with another automaker separately or in addition to working with Hyundai. One source familiar with Apple's strategy on developing a car tells CNBC, "I doubt Hyundai is the only automaker they could strike a deal with, there could be somebody else."
Apple shares rose more than 2% after hours on the news. Spokespersons for both Apple and Hyundai-Kia declined to comment when reached by CNBC.
Sources familiar with Apple's interest in working with Hyundai say the tech giant wants to build the "Apple Car" in North America with an established automaker willing to allow Apple to control the software and hardware that will go into the vehicle. In other words, this will be an "Apple Car," not a Kia model featuring Apple software.
For Hyundai-Kia, working with Apple is being driven by the company's new chairman, Euisun Chung, who took control of the Korean automaker last October. According to one source familiar with Hyundai-Kia strategy, "Chung has made it clear, mobility is the future of the company." That's important because the Apple Car will be fully autonomous.
By working with Apple, leaders of Hyundai-Kia believe they will accelerate development of their own autonomous and electric and vehicle plans. Hyundai is currently partnered with Aptiv in a joint-venture developing autonomous vehicle technology, including robotaxis.
There is no indication that joint venture would change if Hyundai reaches an agreement with Apple. In addition, the Kia plant about 90 minutes southwest of Atlanta, Georgia, has available capacity, so scaling production and tapping the Hyundai-Kia supply chain can be done relatively quickly.
Source: FXPro