With mass vaccination campaigns against Covid-19 underway globally, there is an emerging gap between rich and poor nations in their abilities to secure enough shots to immunize their people. Wealthy nations have been accused of hoarding vaccines, mostly from Pfizer-BioNTech and Moderna. That has created room for India, China, and to an extent Russia, to develop, produce and supply vaccines to the developing world. Experts say those efforts can potentially bolster those countries' influence and deepen their ties with other nations.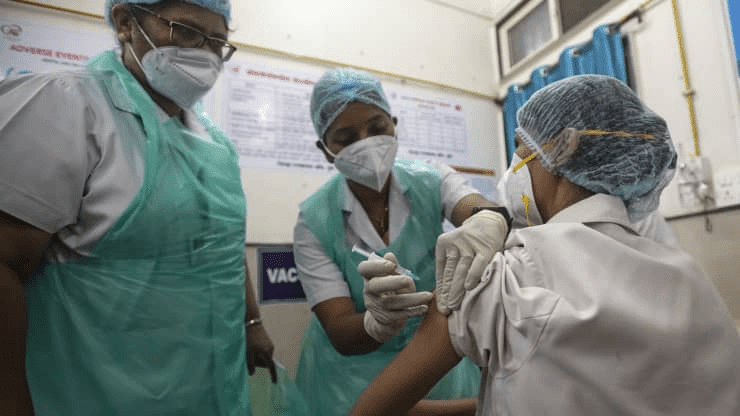 "While it serves their foreign policy objectives, it serves their … commercial interest to expand the market share of their vaccine products," Yanzhong Huang, a senior fellow for global health at the Council on Foreign Relations, told CNBC by phone. "In the meantime, it also helps mitigate the vast disparities in terms of the vaccine access between the wealthy nations and the poor nations," he added. World Health Organization Director-General Tedros Adhanom Ghebreyesus said last week that drugmakers prioritized regulatory approval in rich countries where the profits are highest, rather than submitting full dossiers to expedite a global vaccine distribution initiative supported by the WHO. "The world is on the brink of a catastrophic moral failure – and the price of this failure will be paid with lives and livelihoods in the world's poorest countries," Tedros said.
India has already sent 1 million Covid-19 vaccine doses to Nepal, 2 million to Bangladesh, 150,000 to Bhutan, 100,000 to Maldives and 1.5 million to Myanmar, per media reports. It has also sent 2 million doses to Brazil. India approved two vaccines for emergency use – one developed by AstraZeneca and Oxford University, which is being produced locally by the Serum Institute of India, and the other, named Covaxin, was developed domestically. Vaccine diplomacy can be an effective use of soft power that can help New Delhi win friends and generate goodwill, according to Akhil Bery, South Asia analyst at political risk consultancy Eurasia Group.
Source: FXPro