Ratings agency S&P Global Ratings said Tuesday that India is on track to recover from a pandemic-led economic contraction by next year. South Asia's largest economy could grow 10% in fiscal 2022, the ratings agency predicted in a report. India's fiscal year begins on April 1 and ends on March 31 in the following year.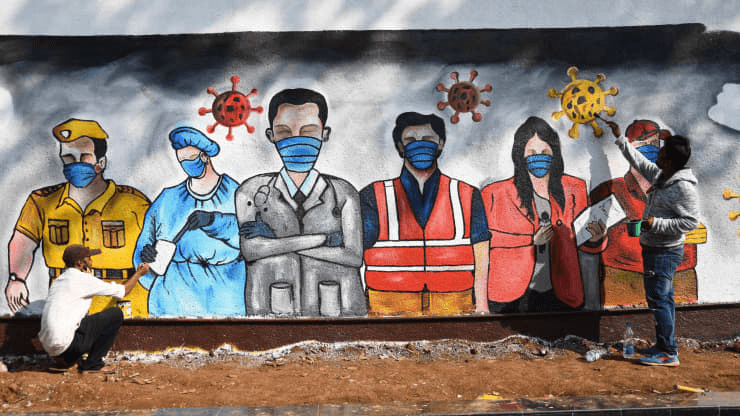 In 2020, India slipped into a technical recession due to the economic fallout from a lengthy lockdown to slow the spread of the coronavirus outbreak — in aggregate, the country has reported the second-highest number of cases, with over 10.9 million infections. For the full fiscal 2021, which ends on March 31, India's economy is expected to shrink 7.7%.
The speed with which the Indian economy recovers from the coronavirus crisis will have "important implications" for the country's sovereign credit rating, according to S&P. India's fiscal deficit target for the next fiscal year is around 6.8% of GDP, which is comparatively higher than levels before the pandemic.
While the budget will support recovery due to greater fiscal spending, India's improving growth prospects are going to be critical for its ability to sustain the higher levels of deficit, according to the S&P report. The ratings agency estimated that India faces a permanent loss of about 10% of GDP output compared to its pre-pandemic path.
Source: FXPro