The headline UK Consumer Price Index rose in line with expectations, marking an acceleration in inflation to 1.5% to April 2020. At the same time, the Producer Price Index significantly exceeded expectations, reflecting domestic pressures that soon promise to be passed on to consumers. Its year over year pace of growth reached 9.9% – close to the peaks of 2017 when it reached 10.3%.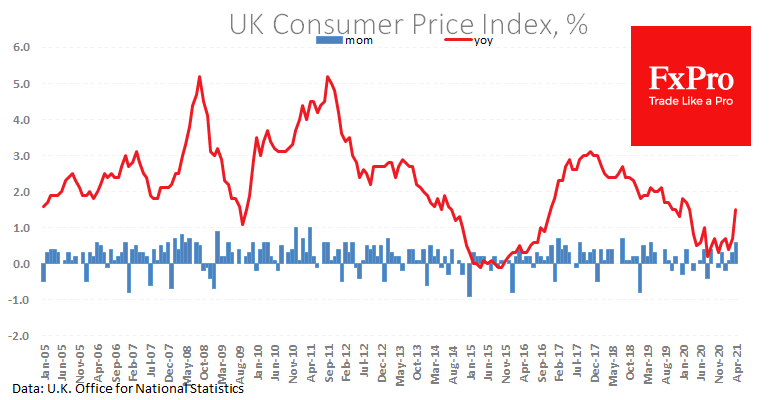 Despite the magnitude of inflation, its nature gives little reason for the Bank of England to tighten monetary policy now. The rise in prices is caused by supply shortages in some sectors and by companies wanting to get back into the battle for market share amid the easing of pandemic restrictions.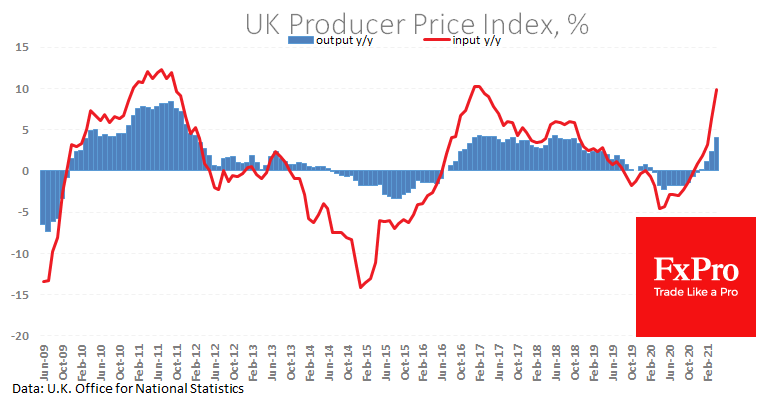 Supply has not had time to adjust to demand, but until the economy and employment have broken through pre-coronavirus highs, it looks more like a morning jam than a steady increase in traffic. So perhaps the Bank of England, as well as the ECB and the Fed, will look the other way until employment returns to early 2020 levels and the economy returns to its pre-crisis growth trend.
Source: FXPro