The pressure on the single currency remains high on the foreign exchange market. Much of the credit goes to ECB head Lagarde, who yesterday once again pointed out that it hasn't met conditions for a key rate hike before the end of next year.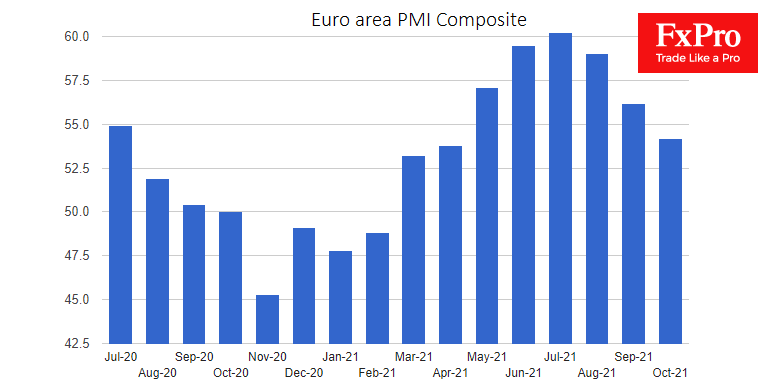 The final Eurozone composite PMI value was lowered to 54.2 in October, declining for the third month in a row. A couple of hours earlier, Germany had reported a rise in industrial orders in September of only 1.3% after a slump of 8.8% a month earlier.
Based on this central bank stance and an evident slowdown in growth after a rousing surge in the middle of this year, we should take the rise in Eurozone government bond yields as a sell-off of European sovereign debt. And this is already starting to resemble somewhat the initial conditions of the euro area debt crisis and causes a sell-off of the euro to its main competitors.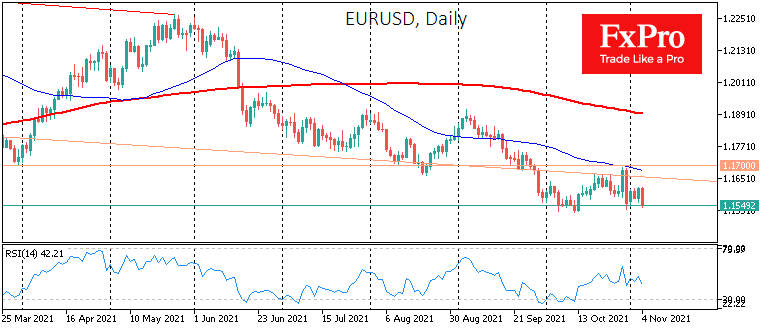 The EURUSD on Thursday morning returned to test the October low area near 1.1550. The EURGBP rebound choked yesterday, and the pair returned below 0.8500. The pair has predominantly traded in a wide range of 0.8500-0.9200 since 2016 but has settled near its lower boundary this year.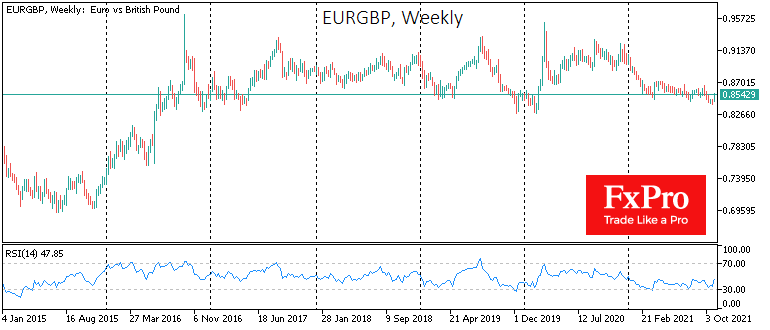 Is it not time for a hike downwards? Waning economic growth and the ECB's ultra-soft stance markedly contrasts with a more optimistic picture elsewhere.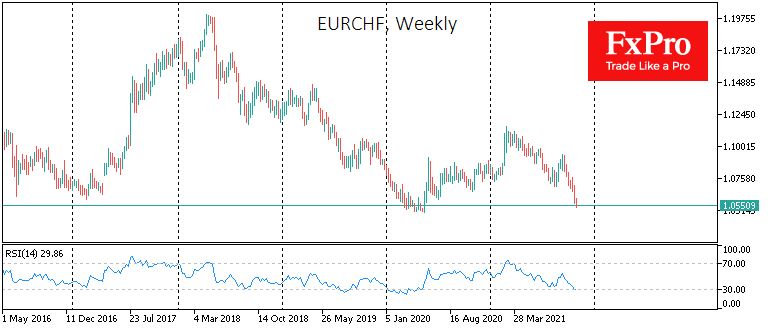 EURCHF is trading at 1.0540 – renewing lows from May 2020 and losing 3.6% in the last six weeks. All eyes here are on the 1.0500 level – and area of lows since 2015 from where the SNB bought the euro against the franc in the midst of the market downturn due to the lockdown.
Source: FXPro