Leaders from around the world reacted to the inauguration of U.S. President Joe Biden and Vice President Kamala Harris on Wednesday. The reactions ranged from offerings of congratulations, pitting their countries and economies to the forefront of Biden's foreign policy agenda, and in some cases, taking a swipe at the administration of former President Donald Trump.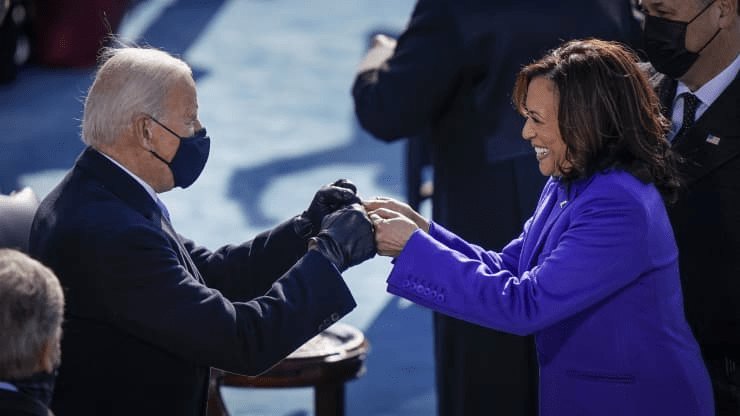 U.K. Prime Minister Boris Johnson tweeted his congratulations to Biden and to Harris "on her historic inauguration." "America's leadership is vital on the issues that matter to us all, from climate change to COVID, and I look forward to working with President Biden," Johnson wrote.
Canadian Prime Minister Justin Trudeau wrote, "I look forward to working with President Biden, Vice President Kamala Harris, their administration, and the United States Congress as we strive to make our countries safer, more prosperous, and more resilient."
In a statement, the Canadian leader said he would work with the United States to "advance climate action and clean economic growth, promote inclusion and diversity." In a series of tweets, Indian Prime Minister Narendra Modi congratulated Biden and Harris. Modi said he is looking forward to interacting with Harris, who is the daughter of an Indian mother and a Jamaican father.
On the heels of the U.S. presidential election, Modi said her "success is pathbreaking" and of immense pride for all Indian-Americans. Chinese Ambassador to the U.S. Cui Tiankai also sounded upbeat in a congratulatory tweet to the new U.S. president. "China looks forward to working with the new administration to promote sound & steady development of China-U.S. relations and jointly address global challenges in public health, climate change & growth," wrote Cui.
Shortly after Biden was sworn in, China slapped sanctions on several Trump administration officials including former Secretary of State Mike Pompeo, former national security advisor Robert O'Brien and former trade advisor Peter Navarro.
Source: FXPro