President Joe Biden unveiled a more than $2 trillion infrastructure package on Wednesday as his administration shifts its focus to bolstering the post-pandemic economy. The plan Biden outlined Wednesday includes roughly $2 trillion in spending over eight years and would raise the corporate tax rate to 28% to fund it. Speaking at a union hall in Pittsburgh, the president called it a vision to create "the strongest, most resilient, innovative economy in the world" — and millions of "good-paying jobs" along the way.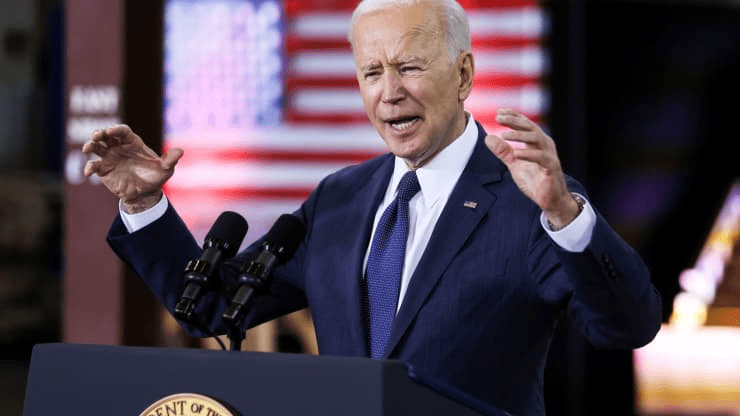 The White House said the tax hike, combined with measures designed to stop offshoring of profits, would fund the infrastructure plan within 15 years.
The proposal would:
Put $621 billion into transportation infrastructure such as bridges, roads, public transit, ports, airports and electric vehicle development
Direct $400 billion to care for elderly and disabled Americans
Inject more than $300 billion into improving drinking-water infrastructure, expanding broadband access and upgrading electric grids
Put more than $300 billion into building and retrofitting affordable housing, along with constructing and upgrading schools
Invest $580 billion in American manufacturing, research and development and job training efforts
The announcement kicks off Biden's second major initiative after passage of a $1.9 trillion coronavirus relief plan earlier this month. In the new move, the administration aims to approve a first proposal designed to create jobs, revamp U.S. infrastructure and fight climate change before it turns toward a second plan to improve education and expand paid leave and health-care coverage.
Biden plans to fund the spending by raising the corporate tax rate to 28%. Republicans slashed the levy to 21% from 35% as part of their 2017 tax law. The administration also wants to boost the global minimum tax for multinational corporations and ensure they pay at least 21% in taxes in any country. The White House aims to discourage firms from listing tax havens as their address and writing off expenses related to offshoring, among other reforms.
Biden hopes the package will create manufacturing jobs and rescue failing American infrastructure as the country tries to emerge from the shadow of Covid-19. He and congressional Democrats also plan to combat climate change and start a transition to cleaner energy sources.
Source: FXPro