After ending 2020 facing a lawsuit from the U.S. Securities and Exchange Commission under Donald Trump's administration, Ripple's leadership is looking to the new year and a new U.S. President to bring a change in regulations more favorable to the firm. According to a post on the Ripple website featuring comments from key executives, the firm is predicting the incoming Biden administration will most likely "bring a renewed focus on regulation and enforcement" in the crypto space.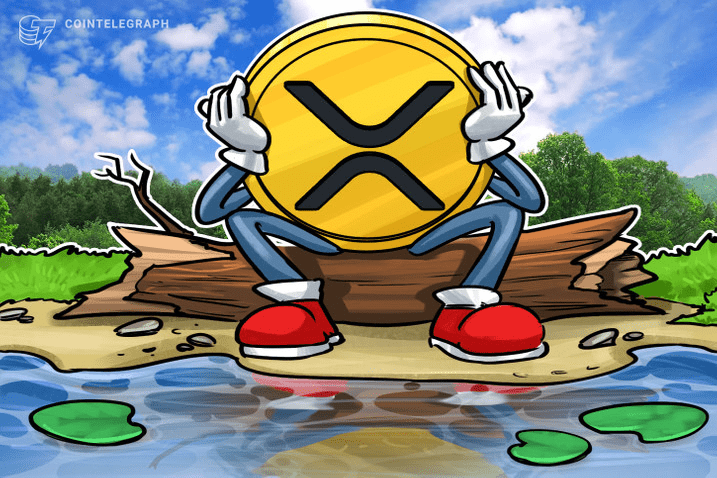 Both Ripple CEO Brad Garlinghouse and co-founder Chris Larsen have been vocal about their criticism of the SEC's policy of "regulation through enforcement" prior to the lawsuit. Stu Alderoty, general counsel for the firm, was quoted in the piece as saying he believes the Biden administration would make crypto regulation a top priority over the next four years because it "understands its implications for public and private sector innovation."
"Intelligent, well thought-out regulations communicated effectively and uniformly applied can help level the playing field and unleash innovation and further mainstream adoption here in the U.S." The news comes as Jed McCaleb resumed his extraordinary sell off of portions of the 9.5 billion XRP he received as a co-founder of Ripple before leaving the firm in 2014. Crypto analyst Leonidas Hadjiloizou reported that yesterday McCaleb sold 28.6 million XRP — roughly $8.5 million at the time of publication — following 25 days of no apparent activity after news broke of the Ripple SEC lawsuit.
McCaleb still has billions of XRP tokens available in his wallets. In December, Whale Alert reported that the Ripple co-founder liquidated 1.2 billion XRP in 2020 for more than $400 million, bringing the total number of his remaining XRP tokens to roughly 3.25 billion at the time of publication, or $970 million.
Ripple is currently facing a lawsuit from the SEC filed in December alleging the firm has been selling XRP tokens in violation of U.S. securities laws. The case is scheduled for a virtual pretrial conference on Feb. 22.
Source: FXPro