In New York trading the US dollar reversed to a decline from the upper bound of the downtrend that began late September. Sellers of the dollar allowed it to correct the fall to 76.4% of the last downward impulse, but then quickly took the upper hand.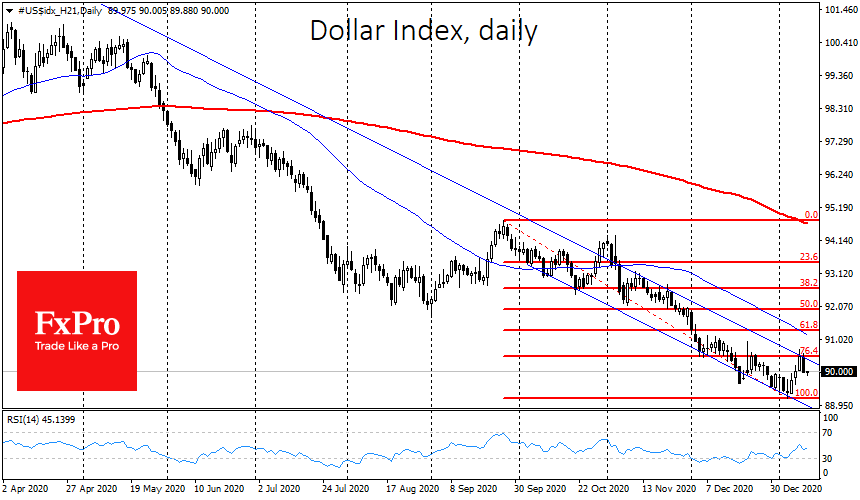 The pressure on the dollar yesterday was driven by comments from FOMC members promising to continue with easy policy. This sentiment brought back to life a reflation trade, which supports interest for equities and assets outside the US as insurance against a dollar demise.
Thursday will see Powell's speech, which could confirm or correct the message from Tuesday's FOMC members. In our view, the chances are that the Fed will rule out the expectation that the central bank intends to remove support.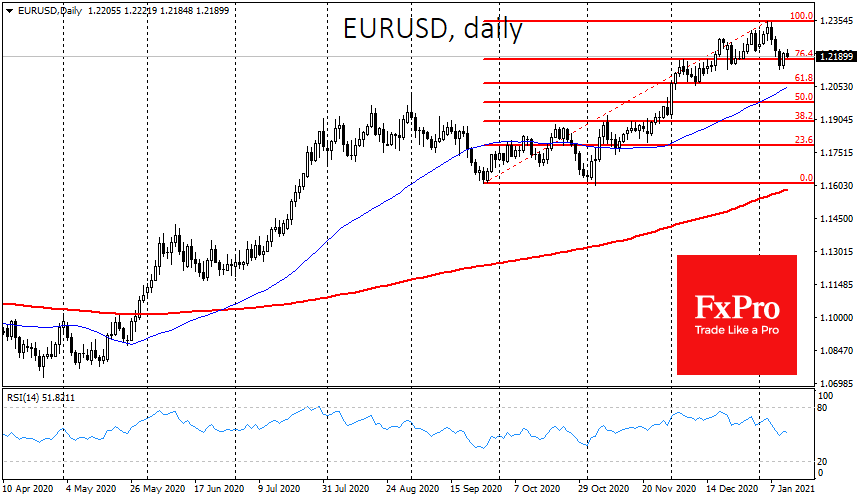 Experienced investors after the Global Financial Crisis remember that the Fed could prolong winding down QE for years.
Short-term traders should pay attention to the near-term support levels for the Dollar to get confirmation of the new wave down. From the current levels at 90.00, the almost three-year low of the Dollar Index at 89.16 seems like the nearest test of bears power.
It may well be that the recent stall was a consolidation before another attempt to push the Dollar below 88.50, the support area of 2018 and the resistance of 2009 and 2010.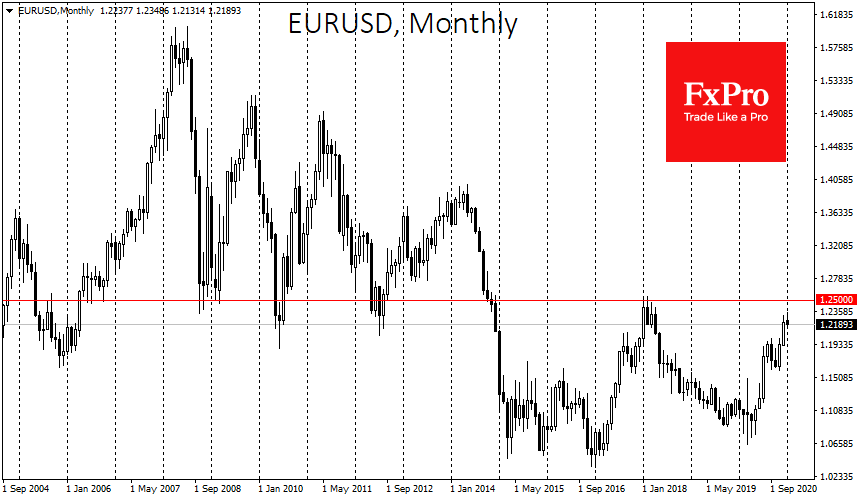 For EURUSD, in a bullish scenario, the nearest resistance is seen at 1.23 and, if successful, it would open a direct road to a test of the psychologically important round resistance at 1.25, the wide support area of the pair in 2008, 2009 and 2010.
The EURUSD rally often goes hand in hand with a rising interest in emerging markets and commodity assets, as well as supporting equity purchases further into 2021.
Source: FXPro