US oil inventories declined more than expected last week. The EIA report noted a 7.2M barrel drop in commercial inventories, vs -2.5M expected. Often in August-September, with the end of the summer travel season, there is a turning point in the decline of stocks, and they begin to rise. But that point has not yet been reached.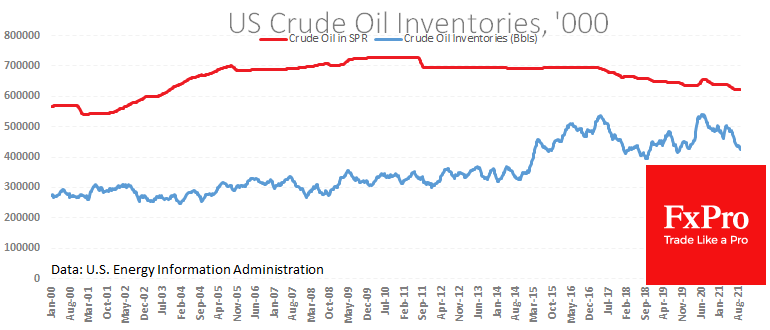 Interestingly, at the same time, the US has brought production to 11.5M BPD, a new high since May 2020, and the strategic oil reserve has fallen slightly. All of this reflects rising consumption in the states, which would be good for the price if not for two factors.
Earlier on Wednesday, OPEC confirmed a further 400 BPD production increase from September. At the same time, Russia's representative indicated that it would be possible to increase production above the quota, causing a 2% drop in Brent prices to $70.30.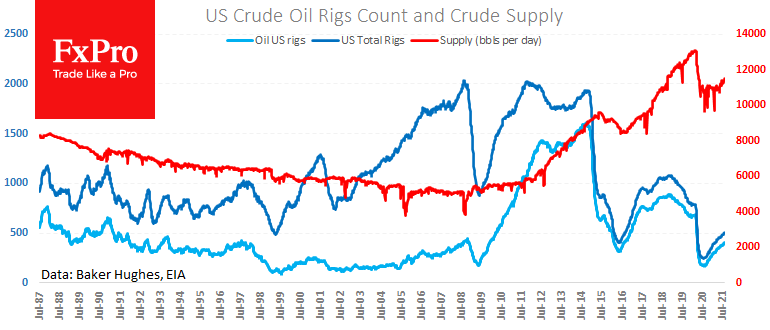 The second factor is the planned sale in September of 20M barrels from the US government's 621M Strategic Petroleum Reserve. This is unlikely to be the last such sale in the coming months.
Source: FXPro