There is a new sign of labour market strength in the USA with a fall in weekly jobless claims to 498K, the lowest number since March 2020. The fall accelerated markedly in April, and this is yet another reason for markets to tune in for a strong employment report for the month tomorrow.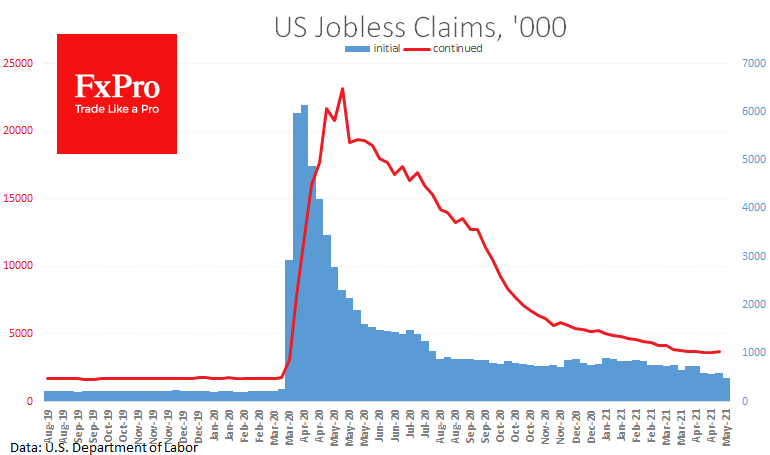 Interestingly, the number of continued claims for jobless benefits changed little during April, remaining at 3.7 million. And this is a serious factor against a strong change in employment, in contrast to March when this number fell markedly.
Thus, the bulk of the indicators, including Initial claims and ADP report, predict very strong job gains in April. Still, there remains a risk of disappointment, noticeable from the stagnating number of continued claims and some decline of employment sub-indices from ISM performance reports.
Source: FXPro