The private sector in the US slowed down sharply in new hiring. According to ADP calculations, companies created 374k new jobs in August after 326k in July, markedly weaker than the forecast 640k.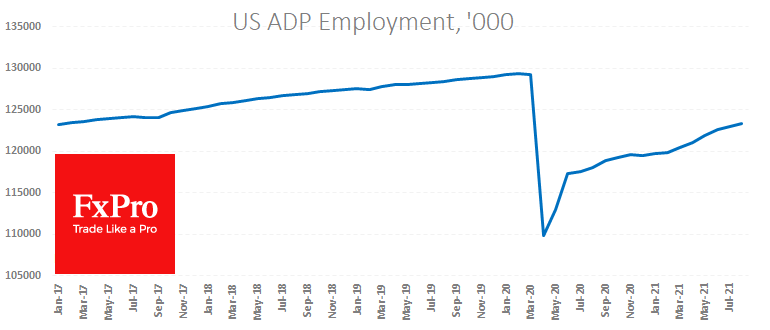 We, and probably markets too, are already used to the fact that the current report risks being a darker picture than the official data. Nevertheless, some knee-jerk market reaction has persisted.
The markets are now operating in a pattern: the worse the US economy is, the worse for the dollar as the chances of an imminent monetary policy tightening are falling. In theory, weak US statistics could support equities. However, this time, investors seem to see weak data as a negative for the US market.
Source: FXPro