US retail sales are another unpleasant surprise from the macroeconomic side. In April, sales were unchanged compared with March, against an expected 1% increase. Sales excluding automobiles fell by 0.8% last month against a forecast of 0.5% growth.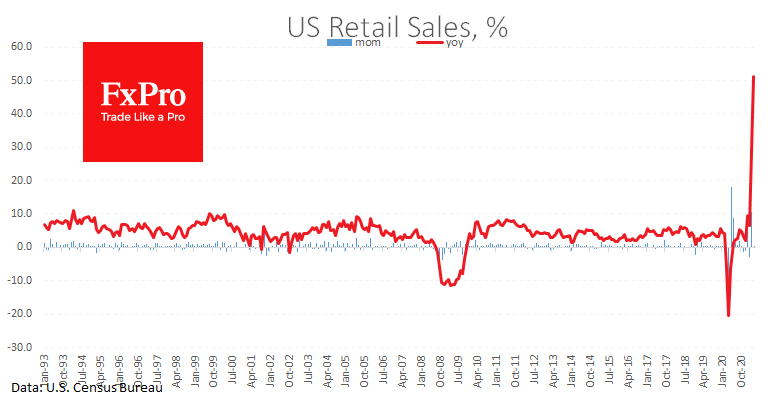 In April 2021, retail sales were 51.2% higher than exactly one year earlier, the time of the toughest lockdown in the USA, when sales collapsed by 14.7%. The low base for this indicator will also be extremely low next month before beginning to stabilise.
Since US retail sales are counted in nominal terms (not adjusted for inflation), stagnating sales when prices jump adds to the worries around a sustained recovery.
As with the weak employment report, this data could again cast doubt on the proximity of a QE rollback and interest rate hike. This is good news for the assets that the Fed is buying at 120bn a month and bad news for the dollar that is being printed for these purchases.
Source: FXPro