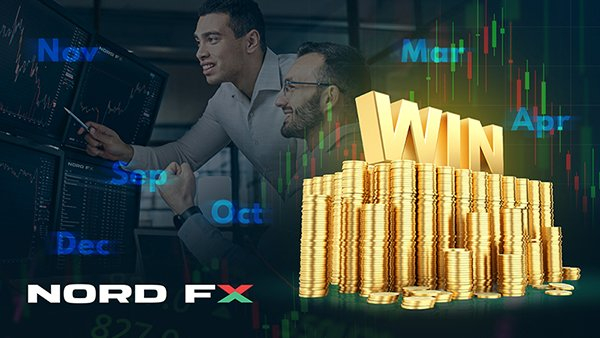 NordFX Brokerage company has summed up the performance of its clients' trade transactions in March. If earlier traders from China, India, Sri Lanka and Vietnam waged an active struggle for leadership, all three steps of the podium were occupied by representatives of China last month.
The highest monthly profit, $66.377, was received by a client, account No. 1179XXX, mainly on transactions with gold (XAU/USD) and bitcoin (BTC/USD).
The second place in the rating of the most successful traders was taken by the owner of account No.1545XXX, who earned $26,142 on transactions with the main cryptocurrency.
And, finally, in third place is a trader, account No.1530XXX, with a profit of $16.977, among whose main trading instruments are the pairs XAU/USD and GBP/USD.
The passive investment services:
in CopyTrading, the largest increase of 507% in March was shown by the VN.NO1 signal, however, its maximum drawdown was quite impressive, 63.65%. In the "middle" category, we can note the RED DOG signal: a profit of 34.86% with a drawdown of 23.25%. And, finally, among the most non-aggressive signals, Follow Trend attracts attention, it showed quite a good growth of 15.25% in March with a drawdown of only 4.18%.
in the PAMM service, one should note the manager under the nickname GoodCandles5000: the growth for the month on his account was 26.77%, the maximum drawdown was 9.88%.
Among the IB partners, NordFX TOP-3 is as follows:
the largest commission, $12,878, was accrued to a partner from Sri Lanka, account No.1483xxx;
next is a partner from India, account No.1527xxx, who received $6,593;
and, finally, a partner from India, account No.1491xxx, who received $4,855 as a reward, closes the top three.
Notice: These materials are not investment recommendations or guidelines for working in financial markets and are intended for informational purposes only. Trading in financial markets is risky and can result in a complete loss of deposited funds.