NordFX Brokerage company has summed up the performance of its clients' trade transactions in October 2021. The services of social trading, PAMM and CopyTrading, as well as the profit received by the company's IB-partners have also been assessed.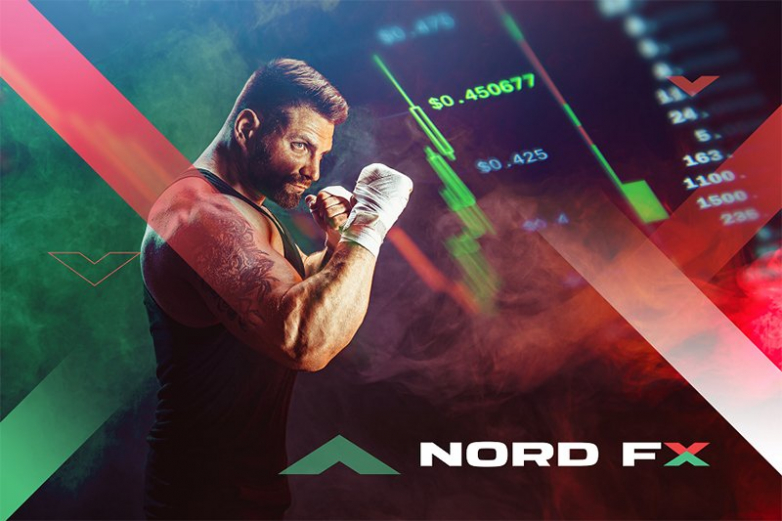 The undisputed leader at the end of the month was a trader from India, account No. 1556XXX, whose profit amounted to 169,533 USD. This solid result was achieved in the British Pound (GBP/USD) trades.
The second step of the podium was taken by a representative of China, account No.1593XXX, with a result of 38,124 USD.Their profits were mainly derived from operations with gold(XAU/USD), bitcoin ( BTC/USD), as well as withNASDAQ 100 (USTEC.C). By the way, this is the first time since the beginning of the year when a person who makes trades in stock indices is included in the top three.
The third place is taken by a trader from Vietnam, account No.1416XXX, who earned 37,116 USD in October on transactions on the XAU/USD and EUR/AUD pairs.
The passive investment services:
in CopyTrading, as before, one can mark the KennyFXPRO signal, The Compass. It has shown an increase of 108% since November 2020. At first glance, this is not such an impressive result (although it is ten times higher than the interest on bank deposits). But combined with a moderate maximum drawdown of 22%, this signal becomes quite attractive for subscribers who have invested over 75,000 USD in it.
TheSkyAngle signal can also be noted. It showed a profit of 76.64% in just the last two weeks of October with a maximum drawdown of 10.47%. This very good result was obtained mainly in transactions with the EUR/JPY and GBP/USD pairs. However, the signal has one serious drawback: it has a very short lifespan. Therefore, those wishing to subscribe to it should be extremely careful.
Of course, there are long-livers in the CopyTrading service. For example, the signal MF989923, which is based on one of the Academy's MasterforeX-V trading systems. It has a lifespan of almost 2,500 days and has generated 510% profit (an average gain of 0.2% per day). However, it must be borne in mind that it has had serious drawdowns reaching 66% on several occasions in almost 7 years of the signal's life.
In the NordFX PAMM service, as well as in CopyTrading, you can mark the manager under the nickname KennyFXPRO. They have increased their capital by 53% on their account KennyFXPRO-The Multi 3000 EA since january 2021, with a drawdown of less than 16%.
Investors who prefer moderate returns with moderate risk may also pay attention to TranquilityFX-The Genesis v3 account, which has gained 34.5% since April 03 with a drawdown of 16.7%.
Among the IB partners, NordFX TOP-3 is as follows:
the largest commission, 8,841 USD, was credited in October to a partner from Vietnam, account No.1258ХXХ;
the next is a partner from India, account No.1504XXX, who earned 4,132 USD in a month;
and, finally, a partner from China, account No.1336ХХХ, who received 4,087 USD as a reward, closes the top three.
***
And summing up the results of the month, it should be reminded that traders have received another great opportunity to earn money. NordFX has a Super Lottery for NordFX clients this year, where many cash prizes ranging from $500 to $20,000 will soon be drawn.
It is very easy to take part in the lottery and get a chance to win one or even several of these prizes. All the details are available on the NordFX website.