According to a news release by MetaQuotes, starting December 1, 2023, the minimum version of the trading platform will be: MetaTrader 4 build 1380, released on March 24. After the aforementioned date, terminals with older versions will not be able to connect to NordFX trading servers.
We kindly ask you to update all your terminals to the latest build if needed (you can check the current build of the terminal through the menu section "Help -> About...", see fig. 1),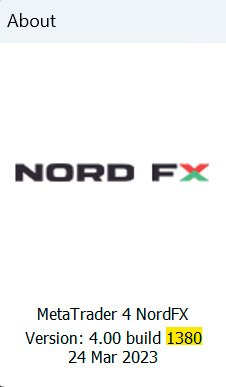 or download the latest version from our website (link: https://nordfx.com/metatrader-4.html).