Two of the world's largest economies are in sync with pressure on their fintech giants. Access to user data and the growth of ecosystems have effectively created new monopolists that have lately been profiting lavishly from this information themselves and preventing others from doing so.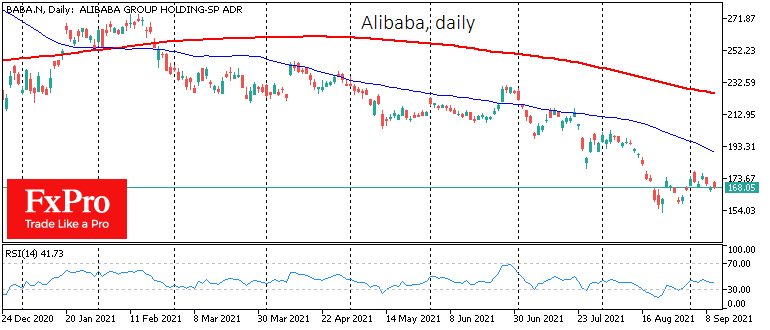 In 2007, the phrase "too big to fail" became widespread as the government bailed out big banks and manufacturing companies. Now we are witnessing a U-turn, with governments intent on raising taxes on corporations and limiting their monopoly in certain sectors or crushing companies that have become frighteningly large for even the US and Chinese governments, the world's two largest economies by a wide margin.
China presses Alibaba to spin off its financial arm, Ant Group, into a separate company with state ownership. Restrictions on the use of user data and the need to share it with the government deprive fintech of an essential competitive advantage, causing a reassessment of the sector.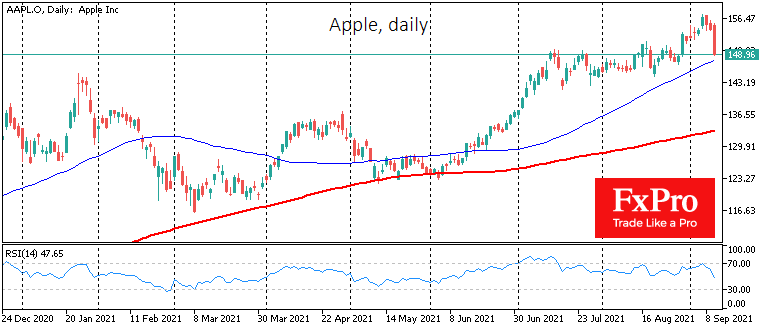 At the same time, fintech is also under pressure in the US. On Friday, Apple lost a lawsuit with Epic Games and must now allow companies to use payment services to bypass those approved on the Appstore. This will result in a loss of billions of dollars a year in revenue.
Investors fear that this could be the start of a big wave of pressure on fintech, which has concentrated control first over user data, then over financial flows, and has already started profiting from this information. Like Alibaba for China and Apple and Google for the US, those companies may just be too big to be.
Source: FXPro