President Donald Trump, a man hyperaware of his achievements and place in history, added a first to his record on Wednesday. A week before he will leave office, Trump became the first American president impeached by the House twice. The chamber charged him with high crimes and misdemeanors for inciting an insurrection at the U.S. Capitol seven days ago.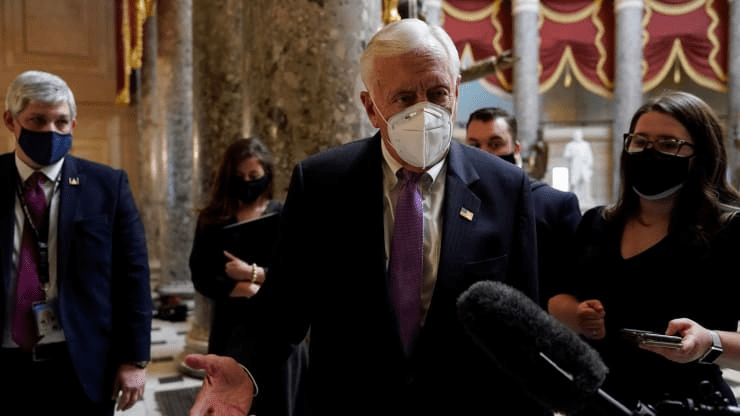 The president's behavior in the 13 months since the first impeachment left House Democrats making a more clear-cut case than the first time around. The chamber charged Trump in a 232-197 vote, as all Democrats and 10 Republicans backed the measure. The four-page article of impeachment the chamber approved on Wednesday argues Trump fed his supporters months of false claims that widespread fraud cost him the 2020 election, then urged them to contest the results before they marched to the Capitol and disrupted Congress' count of President-elect Joe Biden's win.
After the insurrection that killed at least five people, including a Capitol Police officer, Democrats have argued allowing Trump to serve out his term both lets him dodge consequences and raises the prospect of more violence before Biden's Jan. 20 inauguration. Still, Congress likely will not have enough time to push the president out of office before next week — even if the now GOP-held Senate chooses to convict him. Senate Majority Leader Mitch McConnell, R-Ky., said after the House vote that the upper chamber would not start the trial until "our first regular meeting following receipt of the article from the House" — Tuesday at the earliest. The timeline means the impeachment proceedings will drag into Biden's term.
Source: FXPro