The US lost 140K jobs in December, noticeably worse than the expected 60k gain. The service sector took the biggest hit, shedding 188K jobs after a 350K hike a month earlier. This sharp decline is due to an intensification of restrictive measures in the US due to record COVID cases last month.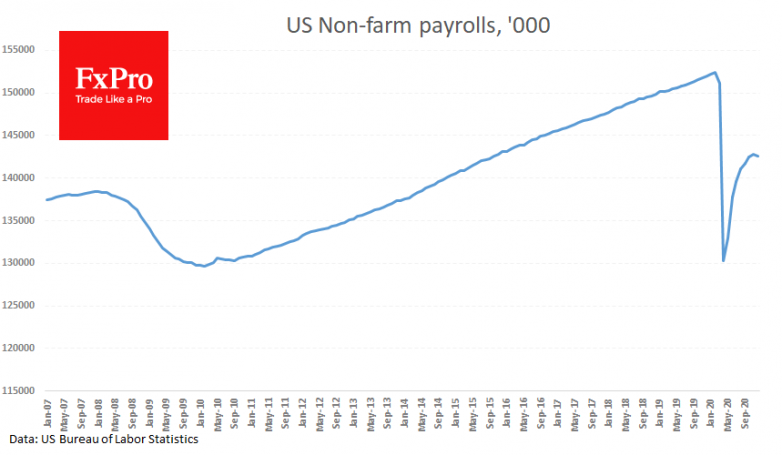 On the other hand, we saw an important pro-inflationary factor – accelerated wage growth to 5.1% YoY. The gross payrolls index is now just 1.5% below the peak in February, while employment is 6.5% lower. An increase in this indicator leads to an overall increase in earnings and boosts consumer confidence.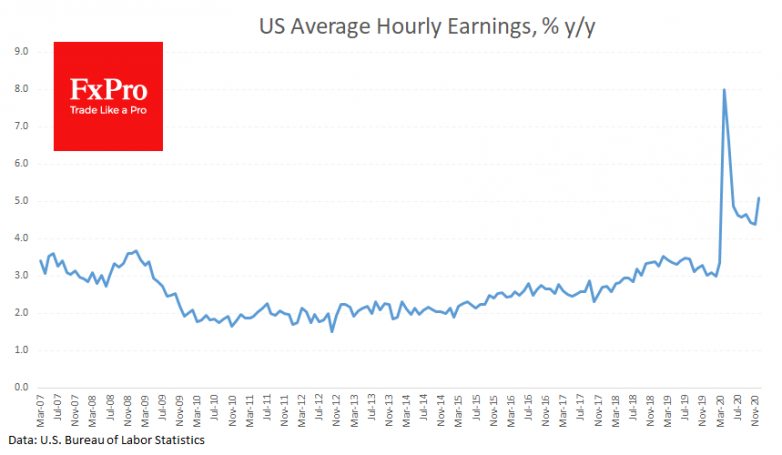 Strong wage growth has marginally outweighed the effect of the downturn in employment. However, traders should bear in mind that the psychological effect of lower employment could trigger a mini-wave of demand for defensive assets. Although this can hardly be seen as a reversal of rising equities and a declining dollar trend.
The FxPro Analyst Team