Pressure on the euro is easing due to profit-taking from last year's gains as well as macroeconomic data creating further favourable noise, with EURUSD rising above 1.2130 and EURJPY above 126.20.
Earlier today the German ZEW released estimates of economic sentiment for Germany and the eurozone, which exceeded expectations. While assessments of the current situation remain at crisis levels, sentiment indices are above expectations for the second month in a row.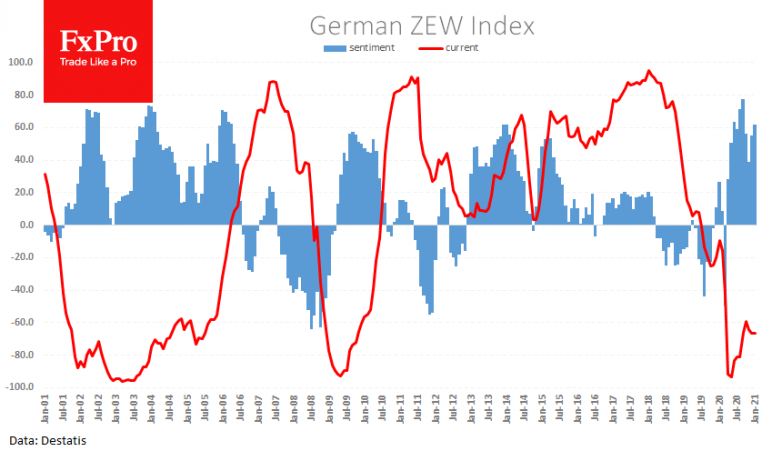 With the exception of three months in 2020, when sentiment was recovering from the crash, current index levels have not been seen consistently for more than 15 years. This corresponds to a period of rapid strengthening of the single currency. German business optimism with a rising euro was a clear signal that companies can maintain their share of global exports.
At the start of the century, the optimism of German business was against the background of an extremely fast-growing China, which was building factories at the expense of German technology, and a softer than necessary US monetary policy made it easier for businesses to borrow. All of these factors are still in place today. If they remain in place, it will be a positive sign for the euro.
The FxPro Analyst Team