The US ISM Manufacturing Index for January came out lower than expected. The index fell from a two-year high of 60.5 in December to 58.7 in January, worse than the awaited 60.0. The strongest push on the index was from the price component, which reached its highest level in nearly ten years. The new orders component lost 6.4 points.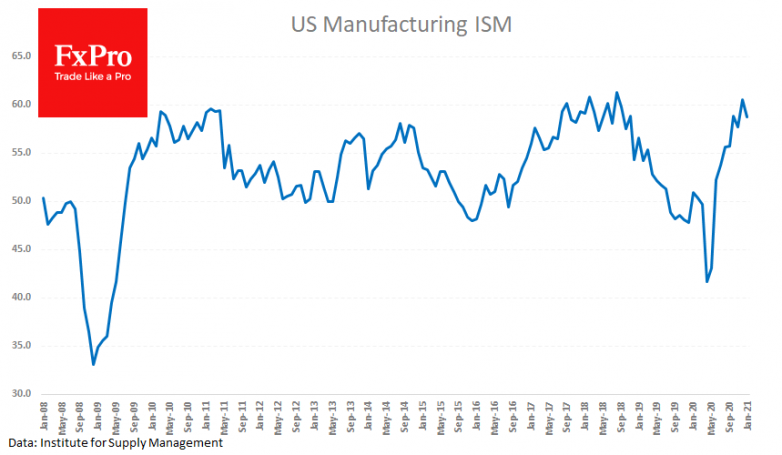 In the run-up to Non-farm payrolls, it is essential to note the rise in the employment component from 51.7 to 52.6, reflecting the development of positive trends in the manufacturing labour market.
Although the sector represents less than a quarter of US GDP, it has established itself as a reliable leading indicator of economic activity.
Historically, the manufacturing PMI rarely registers above 60 for an extended period, as it usually only does so during times of accelerated recovery. Today's data reinforced inflation expectations, which brought EURUSD back below 1.2100 on this news.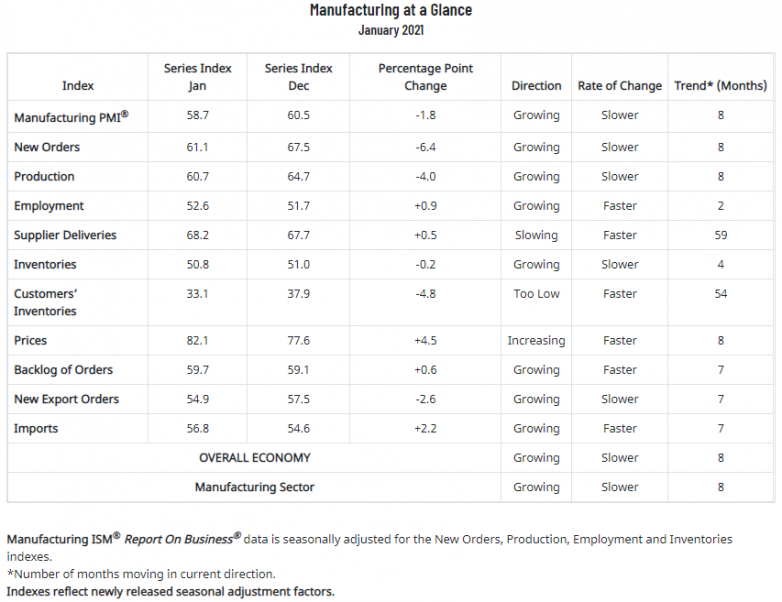 The FxPro Analyst Team