The private ADP report noted a 174K gain in employment in January in the US, well above the expected 48K. Moreover, December's drop was revised from 123k to 78k, which further improves the employment picture. Investors and traders use the ADP report as an indicator for Friday's NFP data.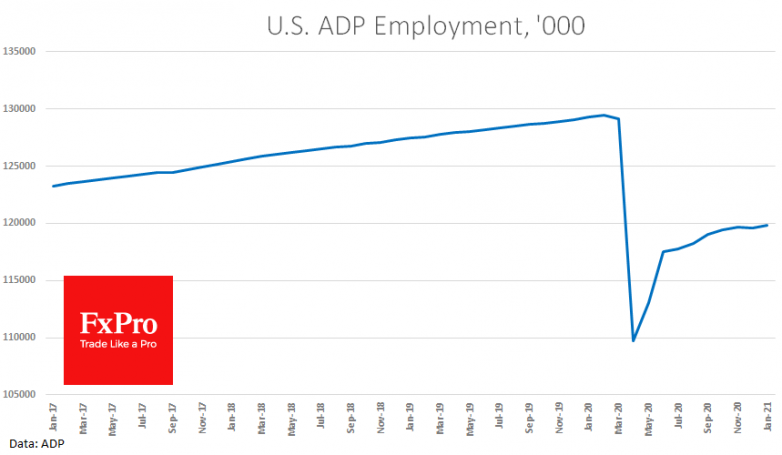 A positive contribution to employment came from healthcare ( 48k) and a partial recovery in leisure sector employment ( 35k) after a freeze in December (-79k).
The construction sector remains the recovery locomotive, with only 2% fewer jobs now than before covid hit. The entire economy lost 7% of jobs, ranging from -2% (construction, financial services) to -24% (leisure services).
Interestingly, US indices have so far ignored this data. Have the markets switched to a "sell the facts" approach?
The FxPro Analyst Team