EURUSD has resumed climbing, rising to 1.2160 after four sessions of hovering around 1.2120. Buying intensified with higher-than-expected data, with the biggest upside surprise coming from the ZEW.
The German economic sentiment index rose from 61.8 to 71.2 vs expected decline to 59.7. German businesses are increasingly optimistic about the future after the October-November dip despite the lockdown. A similar improvement is shown by the whole eurozone index, rising from 58.3 to 69.6, near the September peak.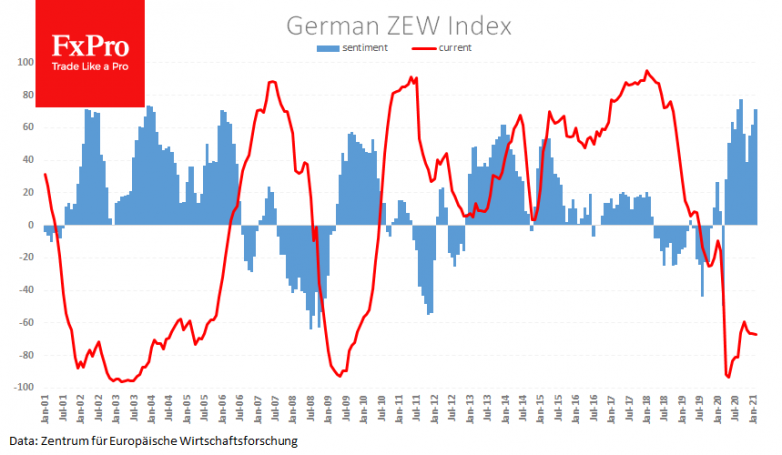 Also supporting the euro is the higher-than-expected trade surplus for the euro area (yesterday) and Italy (today). Healthy trade surplus is an important sign of the health of demand for exports, despite 10% strengthening of EURUSD over the past year.
The optimistic macro data might tip the scales in favour of further euro purchases after the correction. A consolidation of the pair above the 50-day average (now 1.2150) could be the final signal of the end of the month-long correction.
The FxPro Analyst Team