Financial markets celebrated the signing of the $1.9 trillion bailout package by Biden. Earlier, Yellen had called the package a turning point, promising it will jump-start the economy. The Nasdaq Composite index yesterday added more than 2.5% for the second time in three days, bouncing back above 13,000. The Dow Jones Industrial Average moved further towards historical highs, gaining 0.6% on Thursday.
Chinese indices also gained on Friday morning following the strengthening of Wall Street.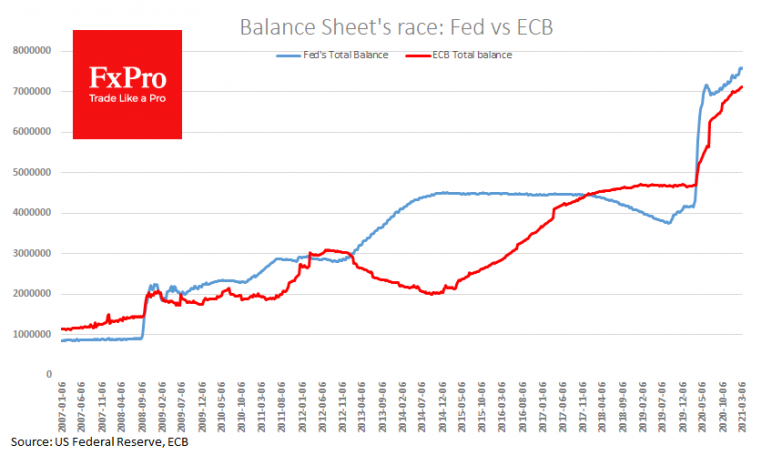 In the meantime, the main reason stated for the strengthening of the markets is unlikely to be a long-term driver of demand for equities. The support package is far from new, so it is mostly reflected in prices. From this point of view, one should be wary of the traditional "sell the facts".
Furthermore, the approved package does not undermine but rather strengthens all those factors that drove the markets in recent weeks. The strong economic recovery has lifted long-term bond yields, which has turned into a big sell-off in the technology sector.
With the new package, the outlook promises to be even brighter, providing an additional driver for higher long-term bond yields and closing in on the moment of policy tightening.
We also note that 30-year and 10-year Treasury yields are close to their peaks from last week and at their highest levels since the start of 2020.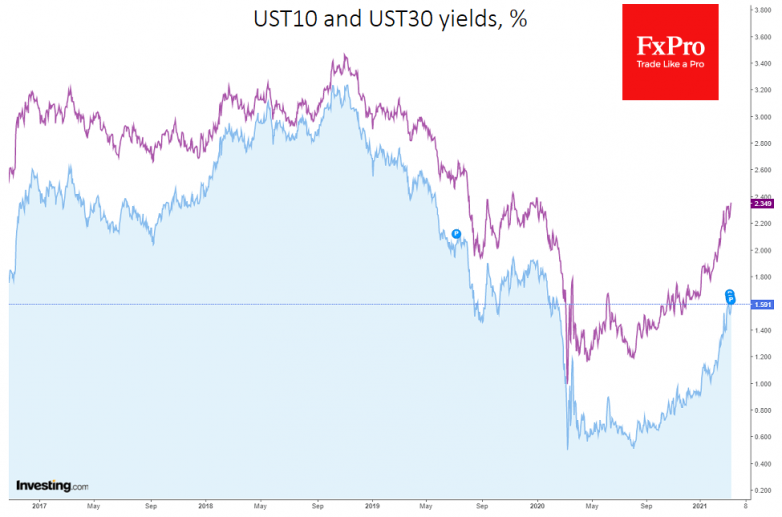 Once again, only the central bank can influence yields in the current situation. The ECB announced that it would increase its asset purchases on its balance sheet in the coming months, which will suppress the rise in yields. This news had a positive effect on European markets yesterday and was probably the main reason for optimism, in contrast to the support package.
After the ECB and similar moves to rein in long-term rates from central banks of Japan, Korea and Australia, a similar move from the Fed becomes the most logical development. The next FOMC meeting is on March 17th and could be a turning point for markets. Suppose the Fed extends its interest rate pressures.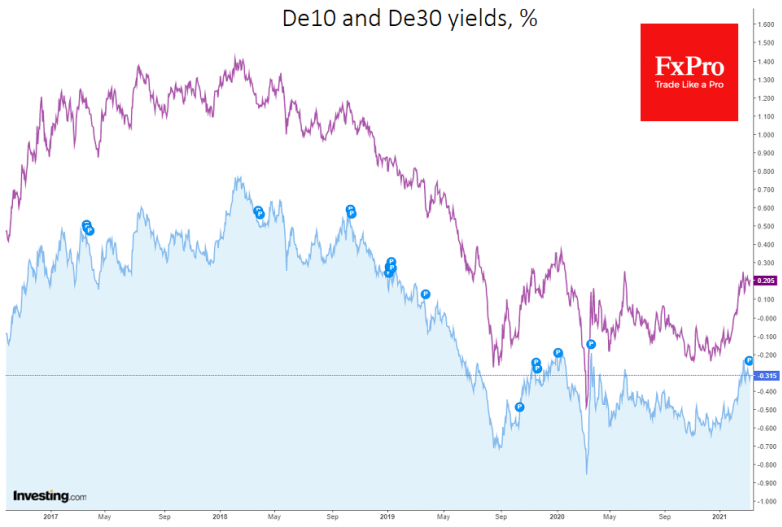 In that case, it could act as a real catalyst for the markets and cause a new round of dollar weakness proportionate with the weakening from May last year to January this year. Without such a turnaround, global risk demand would come under increased pressure, and the dollar would gain fundamental ground for growth.
The FxPro Analyst Team