The weak retail sales and industrial production data published on Tuesday briefly triggered a "the worse, the better" reaction in the markets. February's 3% fall in retail sales and a 2% fall in industrial production temporarily put pressure on long-term interest rates, which created a growth impulse in high-tech companies' shares.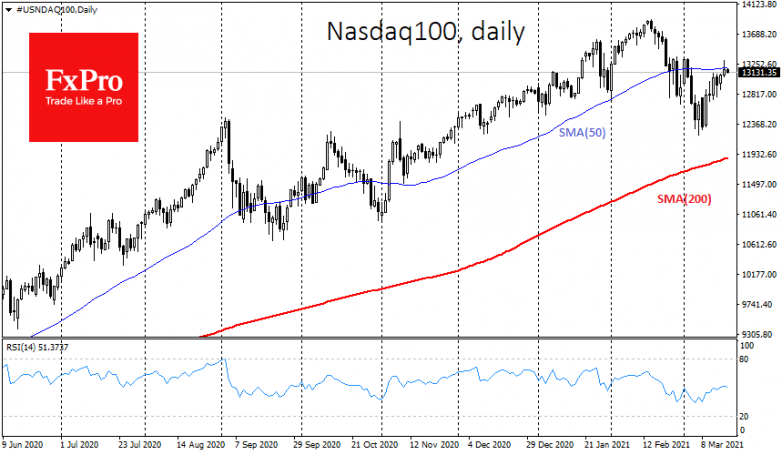 By the end of the day, however, US government bond yields continued their rise, taking half of the Nasdaq intraday gain, which peaked above 2.3%.
The dollar index had gained in the previous three days on the foreign exchange market, mainly stepping on the single currency. This dynamic is explained by QE's intensification announced by the ECB at the end of last week.
Something similar should be expected from the Fed later today. An extension or strengthening of QE, as well as a direct hint of such a move at the next meeting, could bring optimistic sentiment back to the markets. With the Fed's hands as a big buyer on the horizon, the US debt market will enjoy a speculative impulse that pressures bond yields.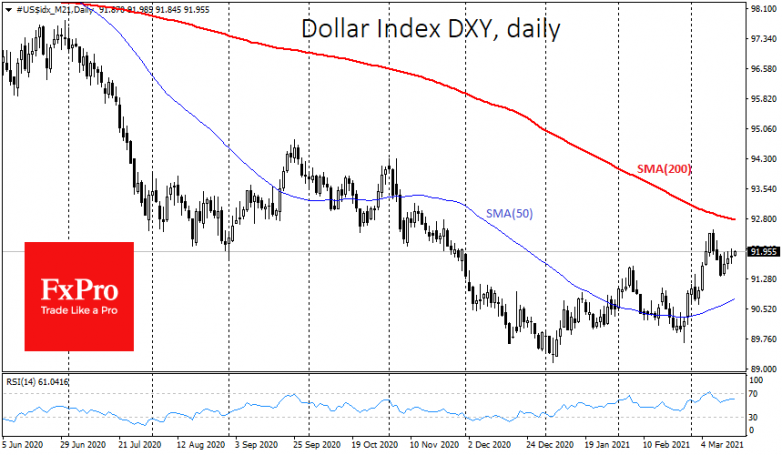 For the dollar, the softer Fed is moderately negative. It may return markets to the strategy they followed in 2020 when so-called growth shares outperformed value ones thanks to easy money policy.
However, the Fed might well surprise by maintaining the current policy or by indicating that it is ready to tighten the policy sooner than earlier predicted. In that case, the markets would quickly forget how they buried the dollar last year, bringing buyers back into the US currency.
In theory, the Fed's hawkish rhetoric and the certainty that no new Fed policy easing will be required could be a turning point for almost every market.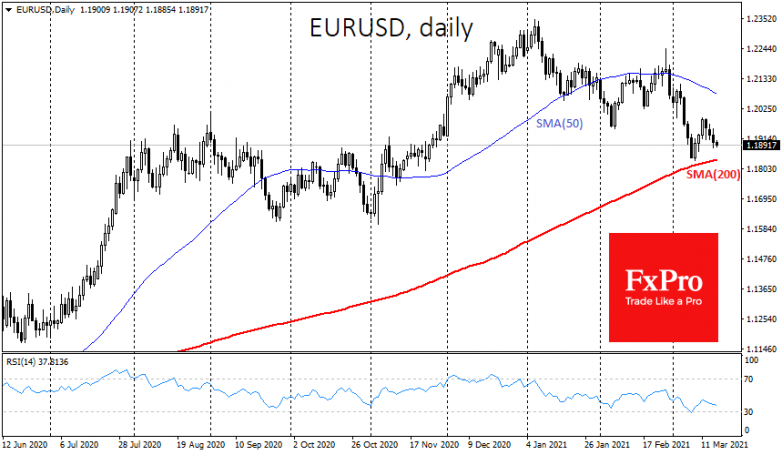 In practice, however, we have repeatedly noticed how cautious and vague Powell's comments can be, that there are no sharp movements in the markets afterwards. It sometimes takes days and weeks and many hours of speeches and explanations from other FOMC members to form current trends.
Even if it is not immediately apparent from market dynamics, today's FOMC meeting could show what the Fed is for: a strong dollar and restrained inflation or a weak dollar and a roaring economy.
The FxPro Analyst Team