The Turkish lira started the week with a 16% plunge due to the Turkish president's sacking of the central bank governor. At 8.4 per dollar and 10 per euro, the lira was near historic lows. Since last November, the lira's rise was mainly attributed to the central bank governor's hawkish policies. Last week he raised the key rate by two percentage points to 19%, apparently the last straw for Erdogan, which is not the first time he has sacked a hawkish central bank governor.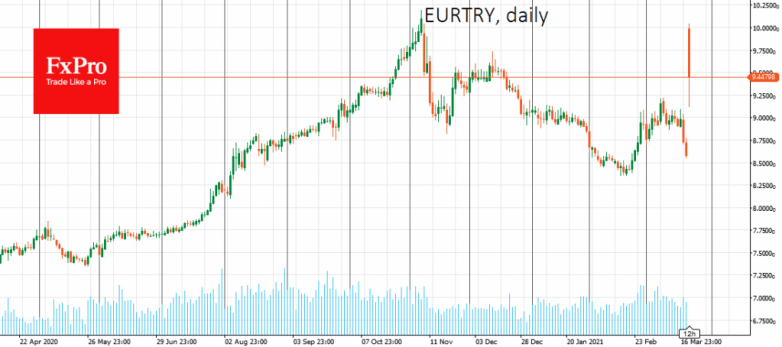 With the arrival of liquidity at the start of trading in Europe, the USDTRY rate rolled back to 7.80 and EURTRY to 9.4. However, it is likely that the lira's pressure will continue and that it will soon hit all-time lows.
The collapse of the lira is the market's logical reaction to the attack on the central bank's independence. The replacement of the Turkish central bank governor by a clear dove has raised chances for a rate cut. The central bank and finance ministry could bring back capital controls when foreign exchange reserves are depleted.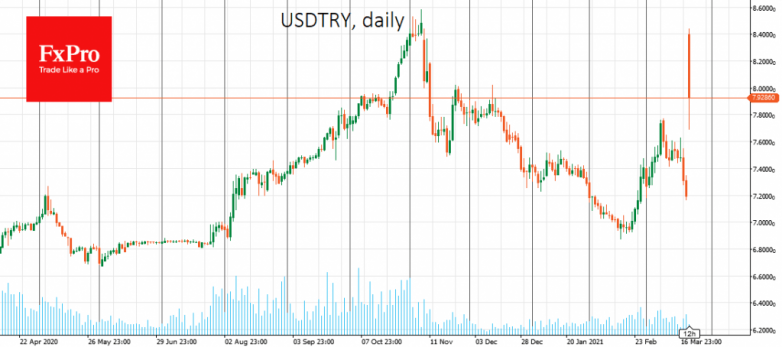 This is worrying news for emerging market currencies. In previous years, we repeatedly saw that sustained pressure on the Turkish lira becomes toxic very quickly, escalating into pressure on European assets and currencies with links to Turkish markets.
In particular, restrictions on capital flows in Turkey could push the euro further downwards.
Generally speaking, government intervention in central bank policy promises to increase significantly in the coming months and years, becoming a global trend.
Europe, the US and Japan need low-interest rates to keep debt under control.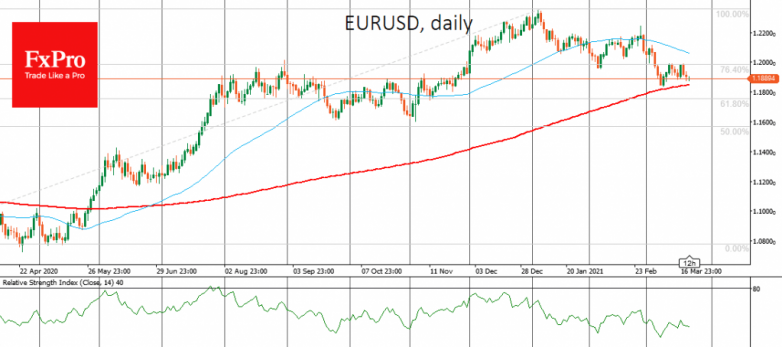 Developing countries need to make a difficult choice between the attractiveness of low rates for domestic business and the capital outflow that this will cause.
Either way, stuck in this debate, investors are showing nervousness, reluctant to cut their share of risk assets despite negative real bond yields.
The FxPro Analyst Team