US existing home sales fell 6.6% in February to an annualised rate of 6.22M. Economists, on average, had forecast a drop of less than half that, but bad weather made a more substantial adjustment to economic activity than previously estimated. Despite this pullback, these sales volumes have not been seen since 2007.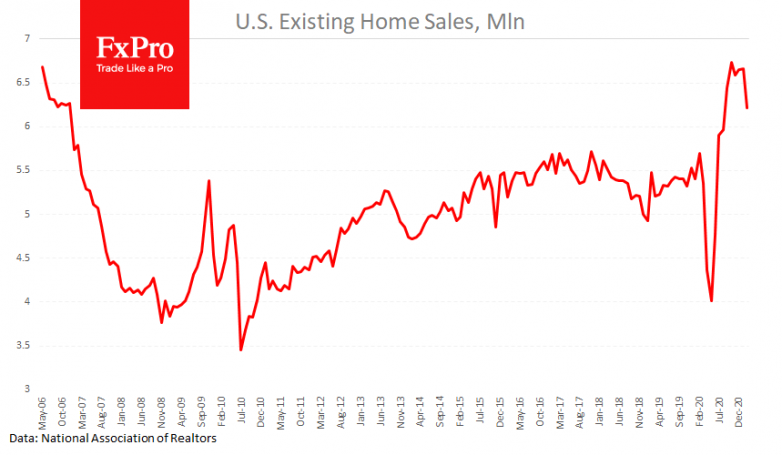 The backlog of unsold homes stands at two months compared to 3.1 one year ago and an average of 4 months in 2018-2019. This data is also on the housing market's optimistic side, likely pointing to further price increases due to low supply.
Meanwhile, prices have already added 15.8% y/y to last year, with wealthier regions, the West and the Northeast, seeing increases over 20% y/y.
Despite the headline number downturn, strong domestic data reflects healthy domestic demand and hopes for a strong recovery.
The FxPro Analyst Team