On the eve of the anniversary of the coronavirus "bottom" and the subsequent reversal to growth, positive sentiment prevailed in developed markets, but this had faded by early Tuesday. 
The currency market looks increasingly anxious, showing a bias towards safe-havens, which is often an early sign of risk aversion. There is pressure on risk-sensitive currencies. The Australian and New Zealand dollars are losing 1% and 2% against the US dollar.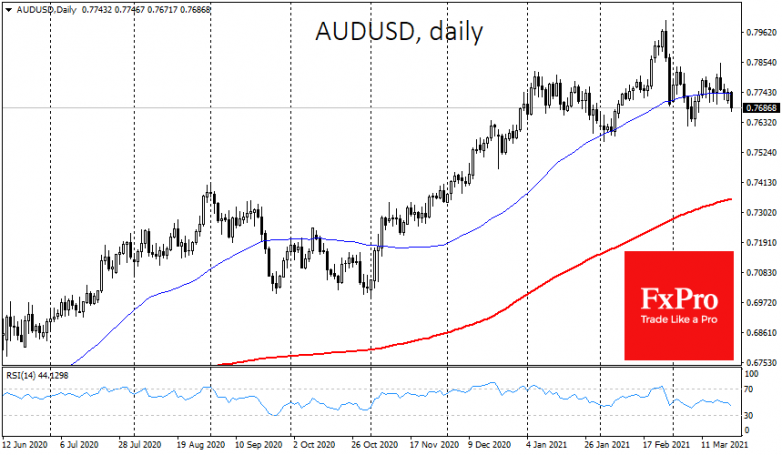 Simultaneously, the Japanese yen is strengthening against most of its peers, returning below 109 for the dollar and 130 for the euro.
An additional sign of the pull towards safety is the rise in the EURGBP pair, as investors see several Eurozone bonds as defensive.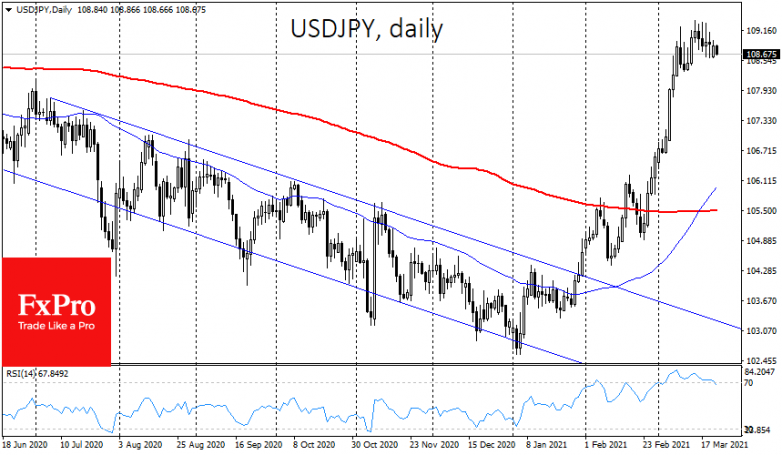 On the US debt markets, long-term bond yields are falling.
All of these are classic signs of a comprehensive exit from risky assets in favour of defensive assets. However, the amplitude of this move is nothing compared to what we saw just over a year ago.
The drop in yields is not as positive as it has been in recent weeks, as it now reflects investors' concerns about the outlook for the economy. Markets are concerned about high-profile announcements of impending tax hikes for corporates and the wealthy.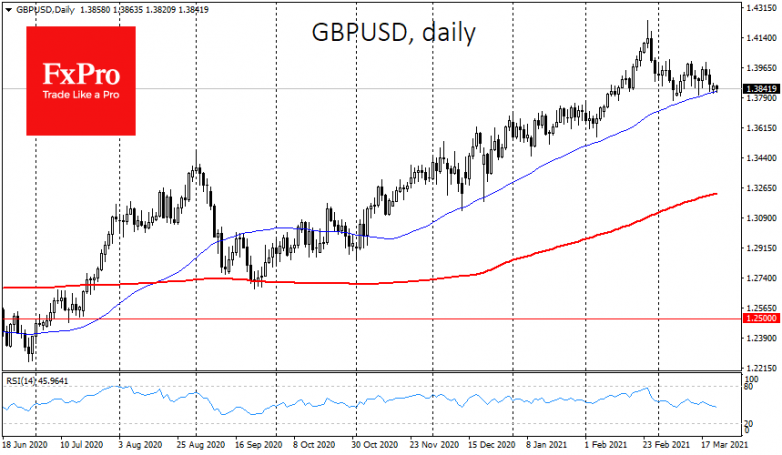 Earlier, Trump's tax reform caused a higher performance in US equities, and threats to raise taxes promises to backfire, making US equities "worse than the market". It would be too premature to predict a market crash, especially as movements in currencies and bonds are very subdued (only the direction and synchronicity are worrisome). However, it is worth keeping an eye on increasing correlations in different markets for a possible correction from now on.
The FxPro Analyst Team