Key US and European stock indices are under moderate pressure on Wednesday, while tensions are rising in emerging markets.
The Chinese FTSE A50 and H-shares indices have lost 1.5% and 2.5% so far today, reflecting a U-turn in global investor sentiment against risk.
The Russel 2000 index of US small-cap companies lost 3.5% overnight, confirming that the sell-off extends far beyond EM's individual stories (China, Turkey or Russia). Investors are locking in gains in risky assets, concentrating purchases in the most liquid companies, which explains the very moderate decline in the S&P500 or DJIA.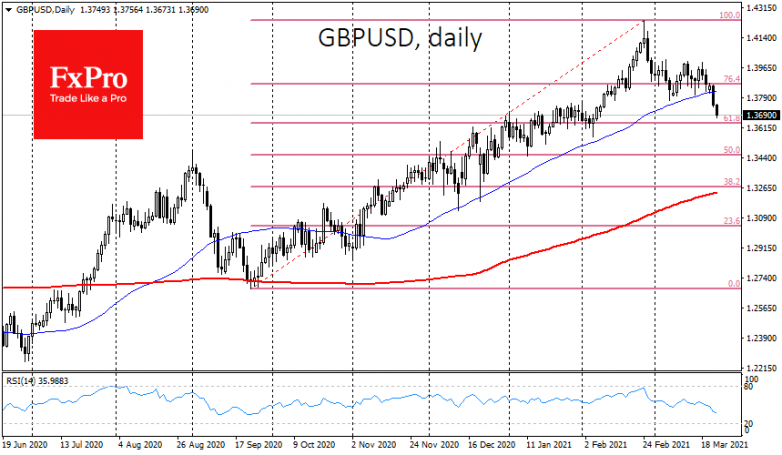 The currency market this week is also marked by a classic risk-off dynamic. The pairs with yen have started to go downhill, with the dollar, euro, and pound stepping down after a steep rise since the start of November.
It may well be that the markets are now balancing portfolios from this move of the last few months. It has been most pronounced in some asset classes (oil, equity indices). It has been less directional in the FX market.
GBPUSD was already above the 50 SMA in November and increased steadily. Yesterday, the pair fell under this line, reflecting a breakdown in the recent trend.
The nearest target for the technical correction is 1.3650, the area of the previous consolidation. There is also support at 61.8% of the last rally.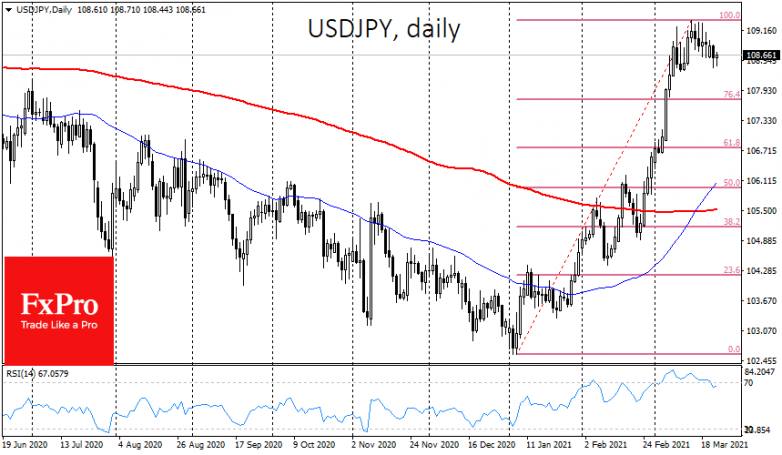 The movement against the yen started only this year, though it was pretty aggressive and caused a 7% drop. The nearest target for a pullback from that rally is 107.7 (76.4% of the rally from 102.5 to 109.4).
For EURJPY, the upside impulse, which started at 121.2 in November and depleted at 130.70, the first retracement level at 76.4% of the rally is currently being tested. If successful, the bearish target might be the 127.2 area (former resistance and 61.8% retracement level from the rally).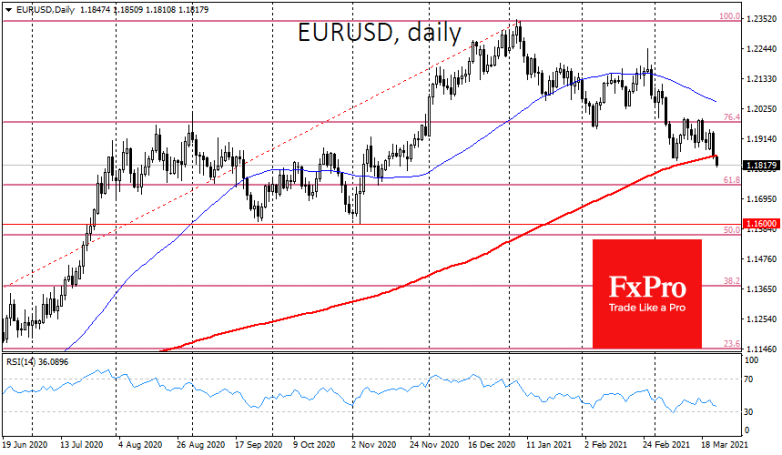 EURUSD looks the heaviest, having closed under the 200 SMA at 1.1850 on Tuesday. Potentially, the bears might not loosen their grip until the slide to 1.1600, the support area of October and November, giving away about half of the rise from 1.08, the very start of the euro rally last year, to a 1.2350 peak in January.
The FxPro Analyst Team