The USA's monthly income and expenditure data continue to point to a glass ceiling in expenditure. The statistics for February marked a return of income levels close to the long-term trend after the January surge.
Spending fell by 0.9%, never managing to surpass pre-pandemic levels, while monthly income is 5% higher than a year ago.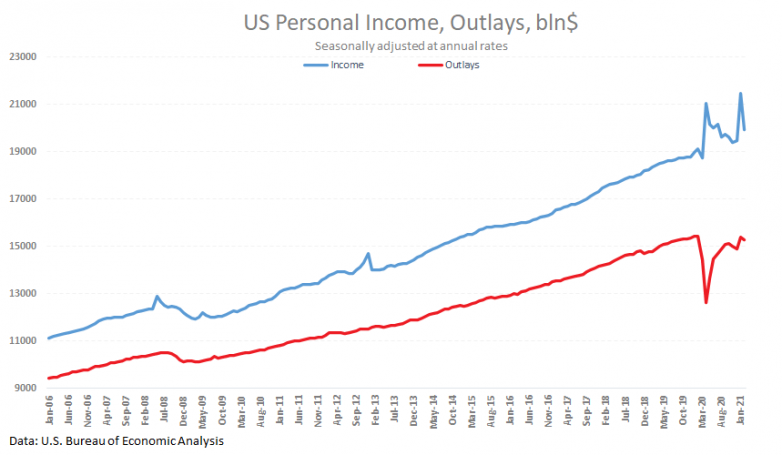 In other words, Americans continue to save heavily, putting aside 13.6% of total income last month. This figure rises sharply in the months of stimulus cheques but has never fallen below 12.5% or 1/8 of income during the previous 12 months. Such high figures are not typical of Americans since the mid-1970s.
The urge to save is not compatible with the economic rationale of high inflationary expectations. People are not in a hurry to buy because they are not afraid of explosive price increases and wealth loss.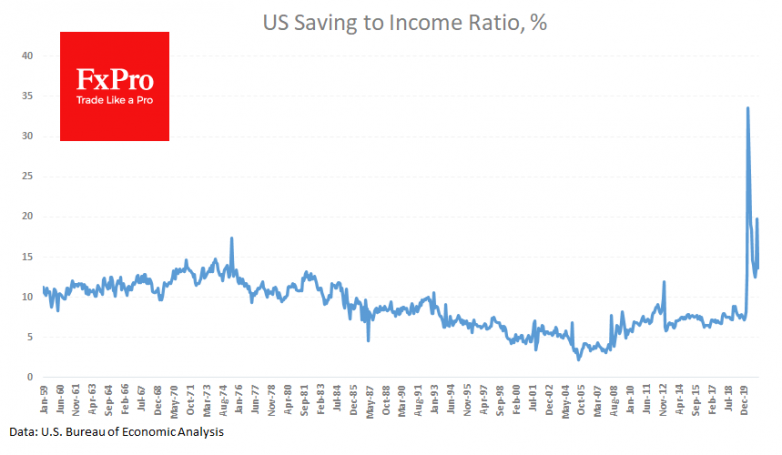 But there is another reason to be cautious about spending: the fear of losing income soon pushes one to store more under the mattress. This caution in itself can cause an economic downturn in the US if companies start to adjust their plans to shrinking demand.
The FxPro Analyst Team