The rally of the British Pound against the Euro continues. Despite a relatively moderate amplitude, EURGBP has lost around 6.5% since the start of the year to yesterday's low at 0.8500. And this is the most sustained and severe decline of the pair in the history of the cash euro.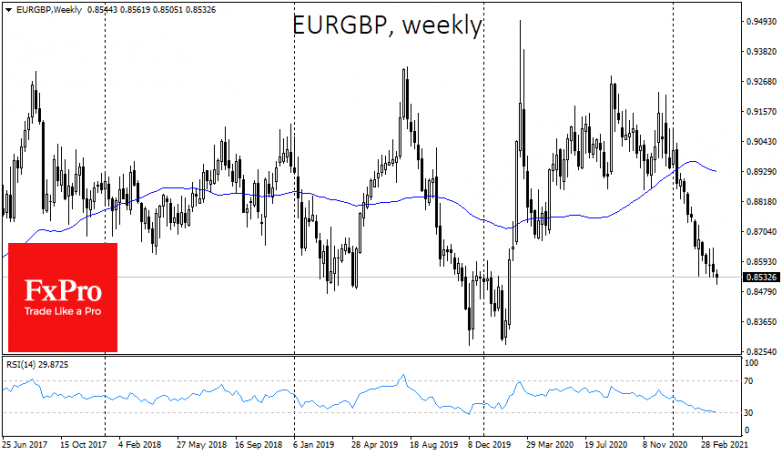 On the weak Euro's side is an increase in QE from the ECB and a worsening pandemic situation with vaccinations' apparent failure. The Pound, on the other hand, is helped by a comparatively more hawkish stance by the Bank of England and the success with vaccine distribution.

However, it is worth taking a broader view. A rally in the Pound risks knocking the ground out from under the feet of the economic recovery, reducing the competitiveness of local goods.
Germany and major European countries are boosting manufacturing activity despite the lockdown, sentiment indices are rising, and the weak Euro provides them with an additional price advantage while ECB interest rate pressure is spurring lending.
The big players are unlikely to steadily push the Euro under the lower bound of the last five years' wide trading range at 0.8500. It may well turn out that the Pound will not only halt its decline but reverse towards 0.9000 by the end of the second quarter.
The FxPro Analyst Team