Britain's final GDP figures for Q4 were revised upwards, easing fears of a downturn in the economy during the pandemic's last phase before vaccination began. The economy added 1.3%, although GDP previously estimated a gain of 1%. The recession for the fourth quarter of 2019 is revised up to 7.3%.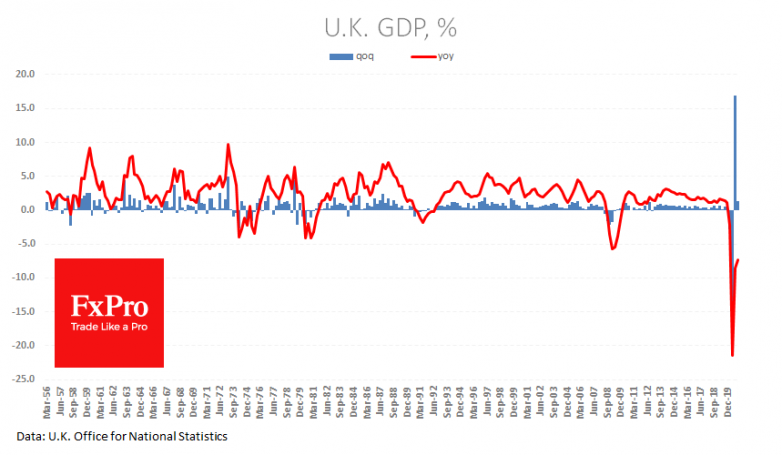 Strictly speaking, these are very significant declines relative to the rest of the world and Britain's history. However, the markets took the markedly worse figures into account in the quotations, which triggered increased buying of British assets and helped the pound find support against the dollar and the euro.
GBPUSD turned to the upside from levels near 1.3710, while EURGBP started a new round of decline from 0.8530 after the revised data was released. Already at the end of the first quarter, we can expect quite strong numbers on the back of mass vaccination and hopes for a gradual but steady lifting of coronavirus restrictions.
At the start of the post-coronavirus world, those who have done better in the vaccination phase will have a head start. And almost undoubtfully it is this factor that will drive the markets in the coming months.
The FxPro Analyst Team