GBPUSD hit 32-month highs on Wednesday on a weaker dollar and was also helped by stronger-than-expected inflation in December.
Consumer prices rose 0.3% last month, accelerating to 0.6% y/y. The core index accelerated from 1.1% y/y to 1.4% y/y. Besides, producer prices decline eased (to -0.4% y/y) and house price growth accelerated ( 7.6% y/y).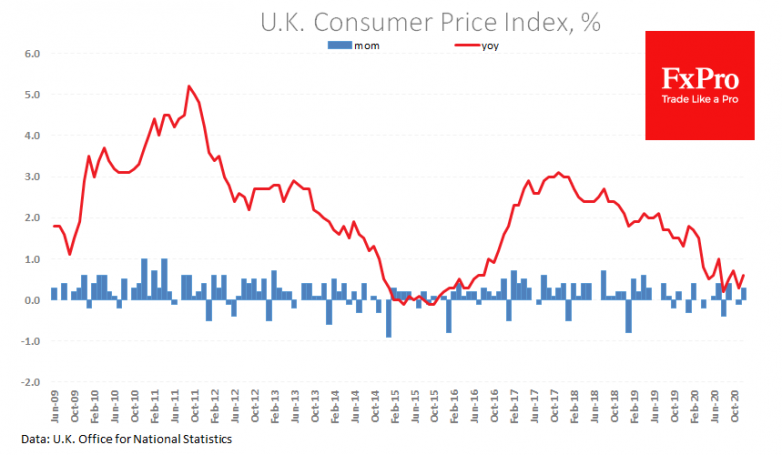 These are quite low inflation numbers for normal times, but strong for the current situation. Investors and traders have stepped up their buying of the pound following this data, indicating strong demand, and an opportunity for sellers to pass on costs to consumers.
This is an important signal of the health of the economy and removes some risks that the Bank of England will soon go for more stimulus.
The weaker dollar and strong data helped GBPUSD return to the upside from the lower end of the rising channel above 1.37, meeting few technical resistance as far as 1.40.
EURGBP is today testing the support of the trading range from May 2020. Should it succeed, it will open up a straight road down to the 0.87 area.
The FxPro Analyst Team