GBPUSD is rallying, adding more than 1% today up to 1.4150 on reports that UK Prime Minister Boris Johnson has ruled out the possibility of a Scottish referendum. However, the elected Scottish leader Nicola Sturgeon says a new referendum is only a matter of time, although it needs London's approval.
Johnson's words bought time for the Pound, pushing the looming referendum further down the road.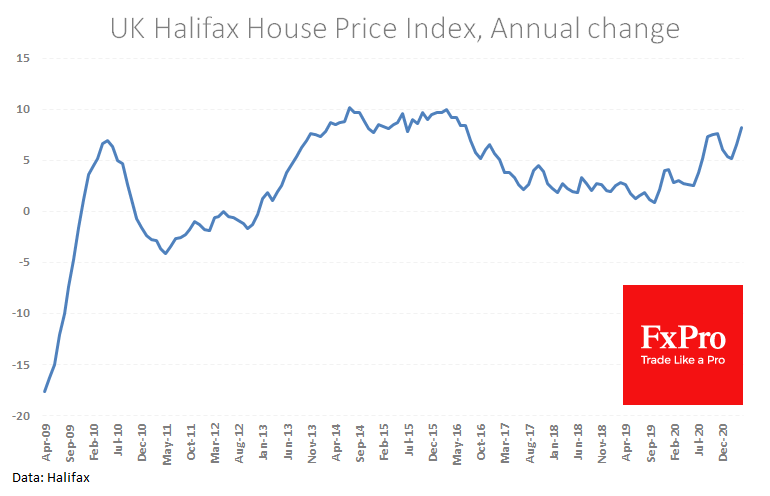 Also supporting the British currency intraday is news of an ongoing boom in the housing market. The Halifax house price index rose 1.4% for April after increasing 1.1% in March.
Having added 8.2% over the last 12 months, house prices in Britain are rising at the fastest rate in five years. It is likely that over the next two months, there will be double-digit price growth, not seen sustainably since 2005, before the banking crisis.
Back then, during the housing boom, the Pound was on the rise thanks to BoE's active rate hikes, which attempted to restrain the overheated economy.
The FxPro Analyst Team