New house prices in Canada jumped 1.4% in May, adding 11.3% to the same month a year earlier. The month-on-month jump in prices more than doubled analysts' expectations, pointing to an emerging inflationary spiral.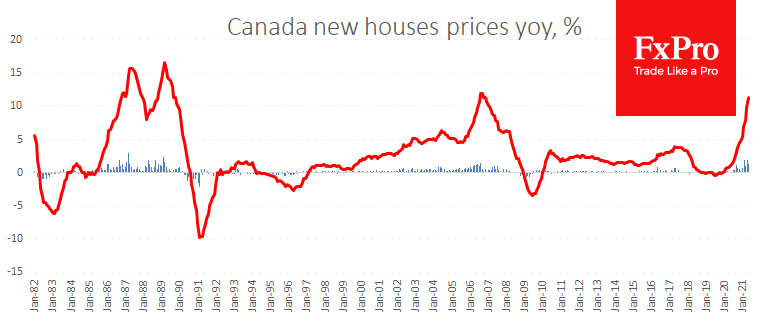 Earlier this week, the Bank of Canada governor noted that such a rapid real estate growth rate is "not normal". Right now, this is not helping the Canadian dollar, which has come under pressure since the start of the month and is falling sharply this week.
However, it is worth keeping on the periphery that the Bank of Canada was relatively active earlier this year winding down stimulus programmes. Inflation surprises could lead to an even tighter Bank of Canada stance.
A wave of USD strengthening against most currencies forms a rebound in USDCAD. But at the same time, the turbulent price rally and the Bank of Canada's active stance make the CAD not so weak compared to competitors other than the USD.
The FxPro Analyst Team