XAUUSD, "Gold vs US Dollar"
On H4, the wave of decline reached the low of 1764.36 and found its end in a convergence. This might mean the beginning of correctional growth with the aims at 23.6% (1807.50), 38.2% (1836.50), and 50.0% (1859.50) Fibo. In the case the local low of 1760.57 is broken away, the quotations might go on declining towards the long-term level of 38.2% (1725.37).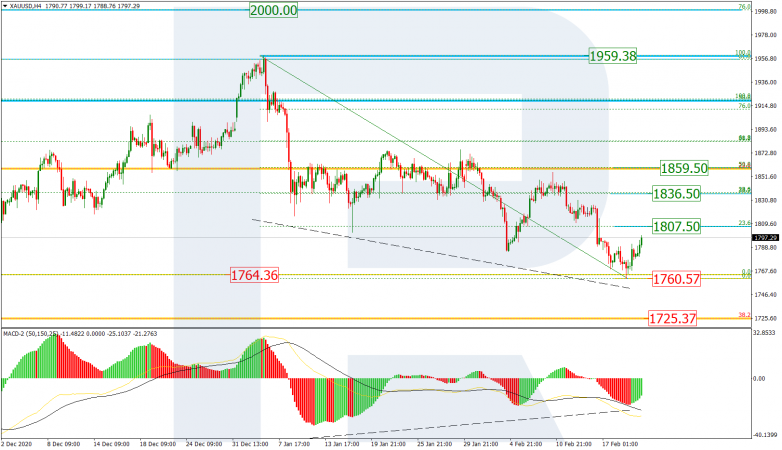 On H1, there is a wave of growth, correcting the latest wave of decline. By now, the quotations have risen to 38.2% but might go even higher — to 50.0% (1808.00), 61.8% (1819.20), and 76.0% (1832.55) Fibo. The main goal of the growth might be the local fractal of 1855.57.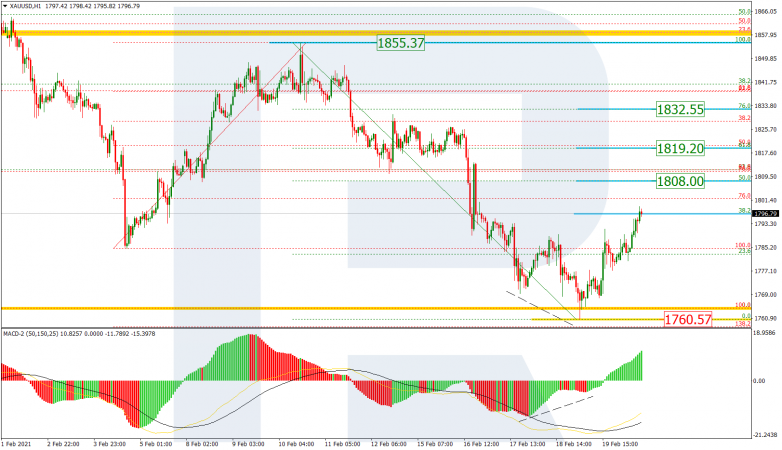 USDCHF, "US Dollar vs Swiss Franc"
On H4, the pair performed a correctional decline to 61.8% Fibo (0.8868) and formed a new impulse of growth. It is aimed at at the current high of 0.9046; after it is broken away, the quotations might rise to the long-term correctional level of 23.6% (0.9107). However, a bounce off the high is neither excluded. It might lead to another wave of decline to 76.0% (0.8827). The support is at the low of 0.8758.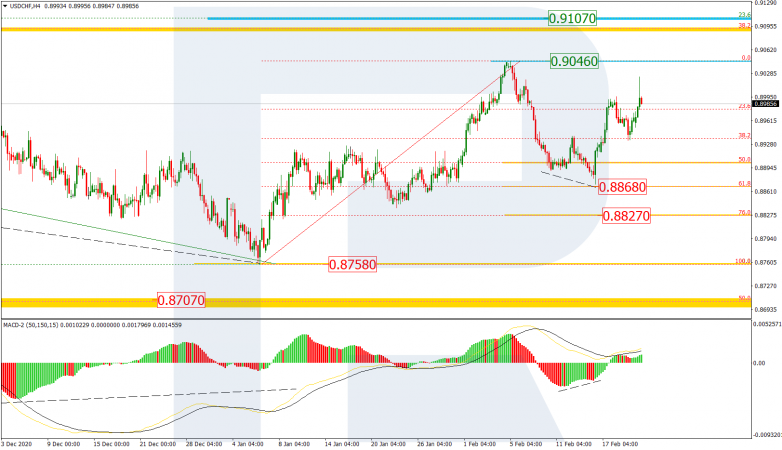 On H1, there is a divergence forming in a wave of growth to the high. This divergence might signal a new wave of decline to the low of 0.8871 and 76.0% (0.8827) Fibo.