Fresh news on house prices in the US brings back memories of the turn of the century's credit boom period. The S&P/Case-Shiller index marked an acceleration to 9.1% YoY in November across the 20 metropolitans, the highest since mid-2014. However, it is fairer to compare with the 2002-2006 period, when annual housing appreciation often exceeded 10%.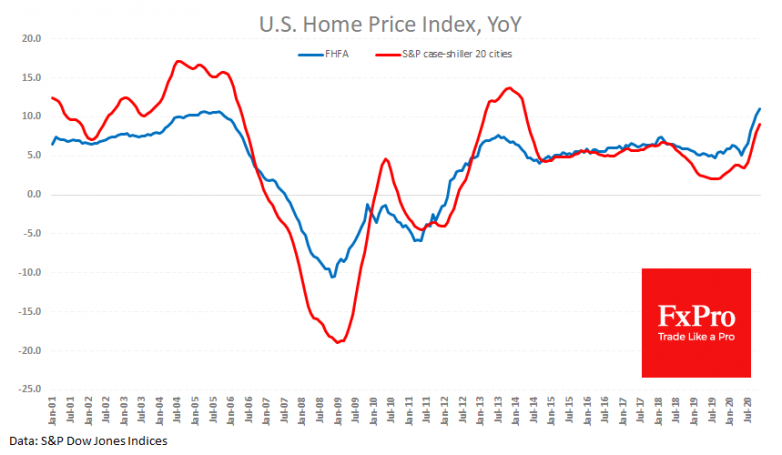 Another indicator, from the Federal Housing Finance Agency, noted even higher inflation in this sector, 11% YoY, a record growth rate for this indicator.
In the US, rising house prices – like share prices – have a strong positive effect on the economy, driving up consumer spending and accelerating economic growth. But this acceleration brings with it side effects, such as an increased debt burden for households. Furthermore, fears of a bubble in the housing and stock markets may force the Fed to raise interest rates earlier and more aggressively than it would under normal circumstances.
The FxPro Analyst Team