US data helped the markets to find support, triggering a wave of buying after the recent sell-off in equities and precious metals.
The first estimate of US GDP in Q4 came out slightly worse than forecast, adding 4% (4.2% expected). However, the recovery slowed on YoY basis, as data showed a 2.5% drop from quarter one year ago compared to -2.8% and -9% in the previous two quarters.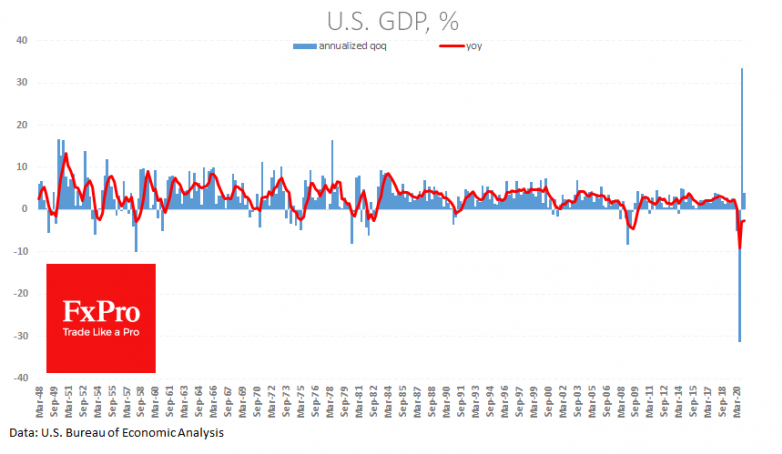 A bright spot was the publication of strong weekly jobless claims data. Over the last week, the number fell from 914K to 847K (vs 880 expected). The number of continued claims fell from 4974K to 4771K (vs 5054k expected).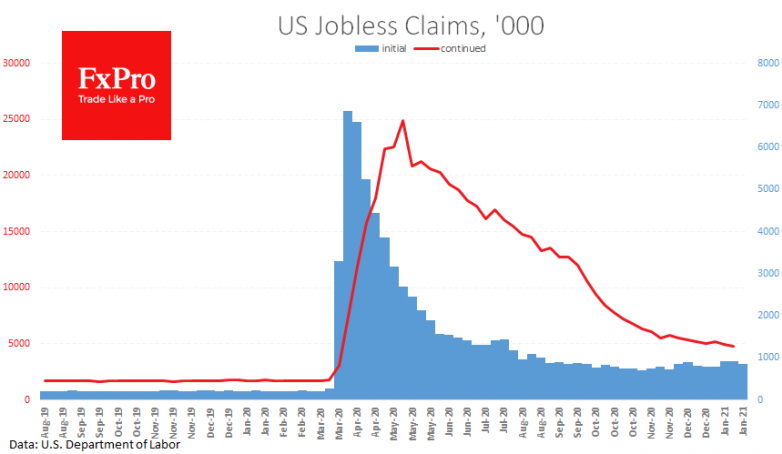 The sound data supported buying in the markets after the recent slump, with the S&P500 gaining more than 1% in early US trading. After a long sliding period, precious metals seem to have been revived: Silver and Platinum jumped by 5% to $26.7 and $1100, respectively while Gold enjoyed 1% growth to $1860.
The FxPro Analyst Team