Despite the S&P500's firm 1% gains on Thursday after a 2% loss intraday, the markets sagged on Friday after a real rollercoaster ride in the New York trading session. The S&P500 got support yesterday on the downside to the 50-day average due to robust data, but could not tear away from it. The pressure intensified late in the day on Thursday, which continued during the Asian session.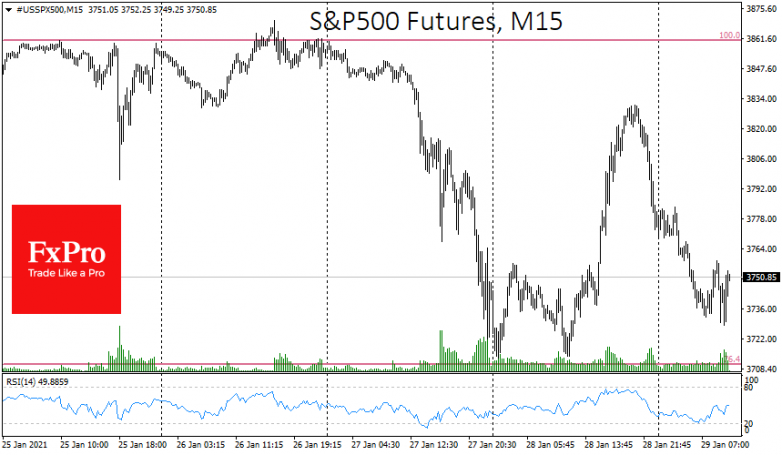 The outcome of the fight for the 50-day average could be the beginning of a big move next week, potentially determining the mood for the whole of February. The DowJones and DAX30 are also struggling for their 50-day averages.
Such uneven dynamics is often a precursor of the end of a market cycle. The higher volatility of stocks in recent days dramatically increases the chances of a deeper correction. It is often a sign that the previous trend is exhausted.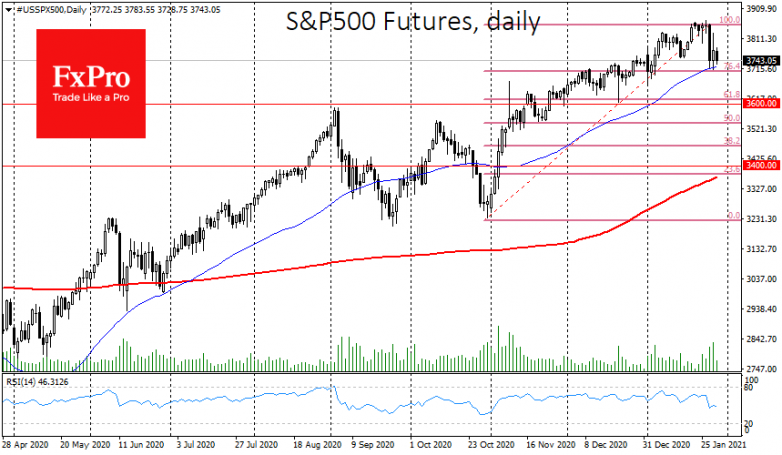 The FxPro Analyst Team