The US labour market created 49K new jobs in January, according to the latest report. The data was roughly in line with analysts' forecasts ahead of the week but was disappointing after robust ADP and jobless claims estimates.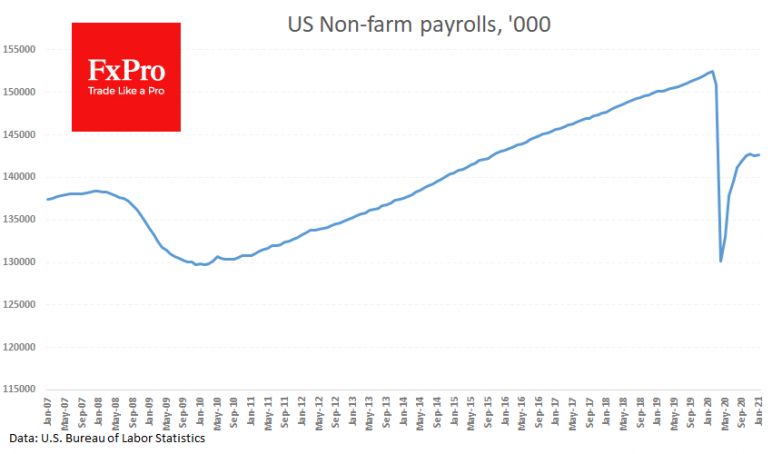 The previous month's decline was revised down from -140K to -227K. The number of jobs in the US economy has been hovering around 142.6M since October, indicating the labour market recovery has stalled.
The private sector added just 6K jobs last month while manufacturing lost 10K.
The disappointment from the NFP may be the catalyst for lawmakers to go from talks to action on a relief package. If so, it may be not such a bad report after all.
Separately, it is worth mentioning the catastrophic dip in Canadian employment of 213k, which is almost five times worse than forecasts and a strong signal of a recession in the economy. This data should also be seen as a threat to the US recovery.
The FxPro Analyst Team