Fresh data from FHFA noted a 1.1% increase in house prices during December, and this is the seventh consecutive month of price increases of more than 1%. According to this metric, prices are now 11.4% higher than a year earlier.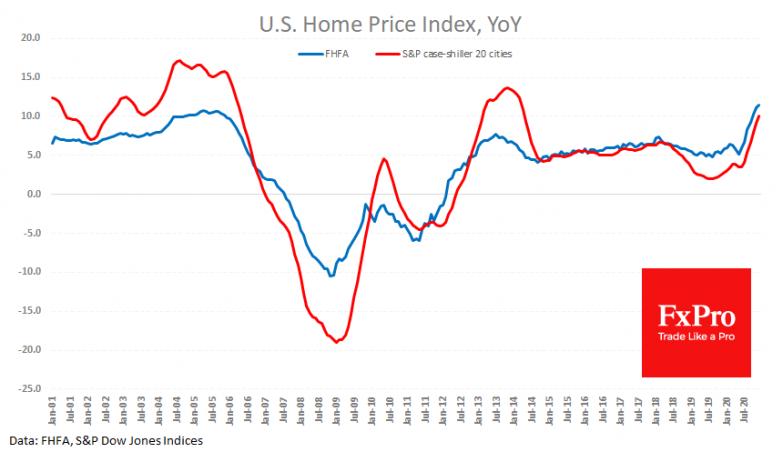 A separate report from S&P CoreLogic noted an increase of 10.1% y/y. Excluding the rebound in prices after the mortgage crisis, the current price growth rate takes us back to the mortgage boom of the early 2000s.
Earlier, we have noted a return to the 2000s pattern in commodities and agricultural commodities and increased pressure for growth stocks. These are all different manifestations of the situation 20 years ago when the US was pursuing looser monetary and fiscal policies at a time of very high growth elsewhere.
As a result, commodity and energy prices flew up, and the dollar and high-tech companies declined. It is impossible to predict how long the current situation will last, but we see a repeat of the same trends so far.
The FxPro Analyst Team