The pressure on stock markets eased somewhat by the end of the day on Tuesday. The decline in Tesla shares was reduced from 13% to just 2% by the end of the day, and Apple almost clawed back all of the 6% fall to just 0.1%. The S&P500 and Dow Jones indices were both positive on the day, thanks to stronger buying towards the end of the session.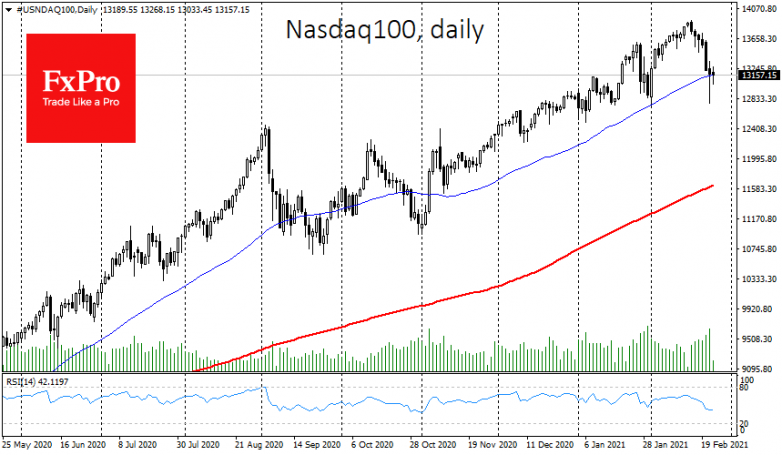 However, we do not share the optimism of many commentators, who argue that continued policy easing promises have reassured investors. The US 10-year yields have declined from 1.39% on Monday to 1.33% in debt markets now, just a shy drop after growth from 0.9% year to date.
It is worth paying attention to the dynamics of the debt market in the coming days. Further declines in yields can return buyers to growth stocks and boost demand for other risky assets.
Still, we assume that the debt market rally will resume soon.
In our view, the markets were hoping to hear hints from Powell about the possibility of expanding QE, which could stop the rise of bond yields.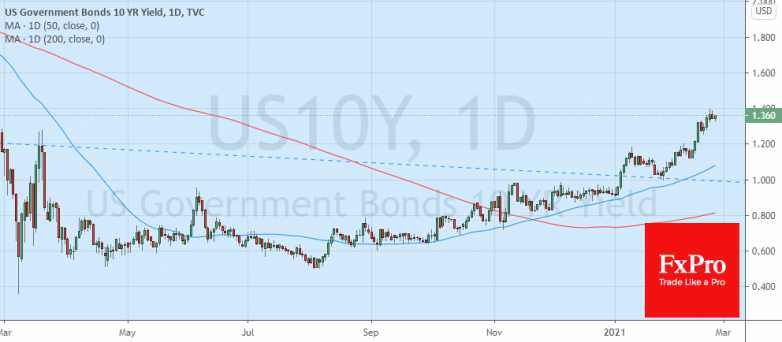 Yields are rising (the price is falling) due to the increased issuance of debt securities to finance the budget deficit. Another upside factor is estimates that the USA, facing more losses from coronavirus than any other country in the world, will take longer to get into shape. In the long term, this will require more monetary easing and undercut the value of the dollar.
That is, Treasuries are partly sold off due to the large current and expected supply. Promises to keep an unchanged policy could push up US government bond yields in the coming months, causing pressure on risk assets, including growth stocks.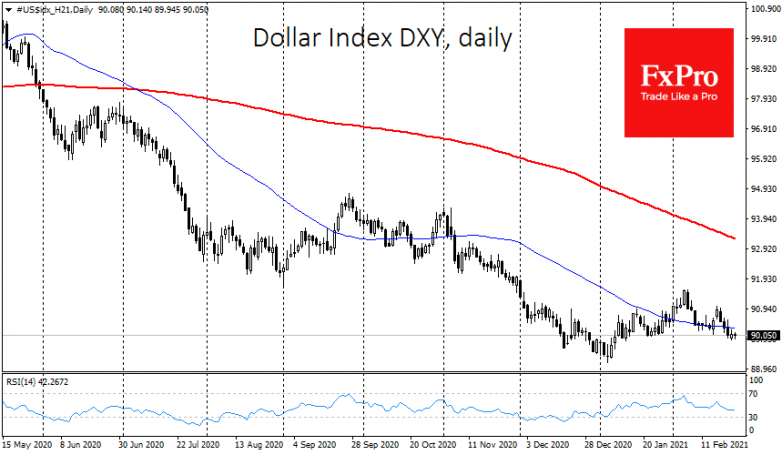 Suppose there are soon hints from Powell of more buying of assets. In that case, it could return a strong momentum to markets and risk assets, similar to what we saw last year.
In the meantime, Powell's assurances are relatively good news for the US currency. The Dollar Index has been unchanged over the past 24 hours and remains near 90, the low area since mid-January. However, beneath this lull is a strengthening of USD against the defensive JPY and CHF, stability against the EUR and a decline against GBP, AUD, NZD, where the economy is recovering faster.
The FxPro Analyst Team