Data from the US continues to paint a bright picture, exceeding expectations. But this only adds to the contrast with the recent stock market performance.
The monthly personal income report for Americans saw a 10% jump in January due to $600 direct cheques and the enhanced unemployment benefits programme's extension. This is slightly better than the expected 9.4% and a bit less than the 12.2% jump in April-20 when Govt sent more substantial payments.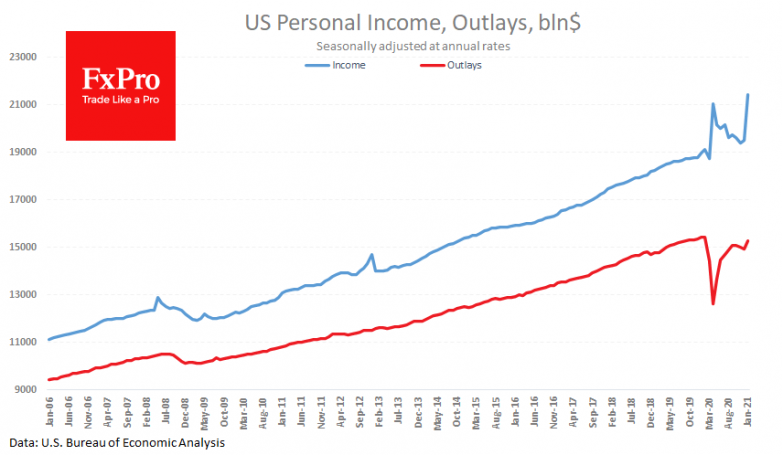 In contrast to last April, this time, the lift in income has pulled in spending. For January, they rose 2.4% (albeit lower than the forecasted 2.6%). Americans generally maintain a cautious approach to spending, which is 1% below pre-pandemic levels, while disposable income has added 14%.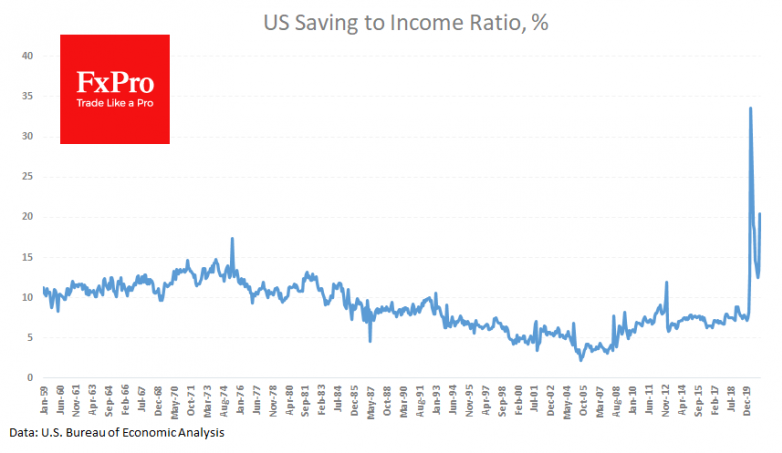 As we can see, Americans continue to save on everyday expenses despite the increase in income. Another support package, including $1400 payments, is on the verge of being approved by US lawmakers. Will it increase Americans' propensity to consume? Quite possibly if people start to fear rising prices and seriously lose confidence in stocks.
The FxPro Analyst Team